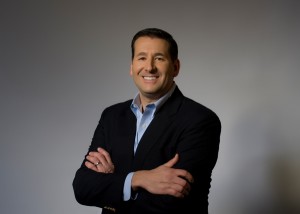 35. Peloton Group Growth Rate: 104% HQ: Boston
Peloton Group is a leading professional services firm committed to assisting clients leverage analytics to drive business transformation and achieve optimal performance. Peloton Group provides Advisory, Consulting, and Support services with deep functional and technical expertise. Focused on ERP, EPM, and Big Data services, Peloton Group specializes in serving clients in the Life Sciences, Retail, Manufacturing, Insurance, and Financial Services industries. Consulting sat down with Guy Daniello, CEO and Founder of Peloton Group, to discuss the firm's 104 percent growth rate and No. 35 ranking.
Consulting: What were the main factors that contributed to your firm's exceptional growth?
Daniello: At Peloton Group, our people are our most valuable assets. The knowledge, passion, and dedication that we provide to our clients is the beating heart of our business. Our Peloton family is made up of collaborative individuals who are continuously striving to provide our clients with the best service and solutions for their unique business needs. Peloton's culture embodies opportunity, innovation, and growth. We have dedicated our Fridays to knowledge sharing, collaboration, building relationships, and career growth. What sets us apart from our competitors is our investment and confidence in team members.
Consulting: How is this year shaping up for your firm?
Daniello: Peloton continues to experience exceptional growth in 2016. Among other accolades Peloton was recognized for a third consecutive year on Inc 5000's List of Fastest Growing Companies in America. Only a small number of the nation's companies have achieved such consistent high growth making this a truly rare accomplishment. With the recent launch of our Oracle ERP Cloud Practice we have significantly expanded our capabilities by providing a robust set of ERP, EPM and Big Data services. Peloton Business and Technology professionals continue to provide unique perspective and proven experience and leverage an innovative and collaborative approach to achieve results for our clients and exceed our targets as an organization.
Consulting: How would you describe your firm's outlook for 2017? Where do you see the most opportunities?
Daniello: Peloton will continue to expand the breadth and depth of our industry specific teams and capabilities in different areas across the value chain, continue to partner with application solution providers, lead the transition to the cloud and big data, and expand regionally to serve our U.S.-based and Multi-national clients. As the technology landscape changes we will lead the pace of change and be the backbone for forward-looking companies looking to harness the power of analytics.
Consulting: What would you say are your firm's biggest challenges in 2017?
Daniello: Peloton continues to help its clients manage the opportunity and risks associated with rapid changes in the market and enabling technologies.
Consulting: What does being named one of Consulting's Fastest Growing Firms mean to your firm, your employees and your clients?
Daniello: We are very excited to be recognized for our tremendous growth and even more excited over how successful our clients have been.