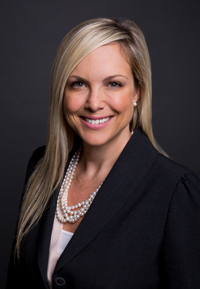 41. M2 Strategy Growth Rate: 90% HQ: McLean, Va.
M2 Strategy is a McLean, Va-based award-winning education, management and technology consulting firm. Its solutions have been instrumental in shaping innovation for industries such as Education, Science, and Defense. The firm is a certified Woman-Owned Small Business (WOSB) and its success has been evident through frequent accolades and client appreciation, says Willow Marr, JD, President of M2 Strategy Inc. "We have been honored to collaborate with numerous organizations to successfully implement forward-thinking solutions to address complex challenges," Marr says. Consulting sat down with Marr to discuss the firm's 90 percent growth and No. 41 ranking on this year's Fastest growing Firms list.
Consulting: What were the main factors that contributed to your firm's exceptional growth?
Marr: Our growth is 100 percent attributed to our employees and clients. We have focused on creating an environment that is fun, intellectual, forward-thinking and respectful. We believe that if you have to come to work, it shouldn't have to feel like work; moreover, you should be able to enjoy it and have a positive experience. We have created employee programs and benefits that include: 100 percent payment of all benefits, reimbursement for parking/metro, 100 percent paid vacations after milestone years of service, corporate office days to interact with leadership and exchange ideas with colleagues, quarterly team events, regular happy hours, and an internal SharePoint site to share information. We couple this collaborative environment with a focus on quality of service delivery, as well as always providing innovation to our clients. This means that our employees are always on top of best practices which results in exceeding the expectations for our clients.
Consulting: How is this year shaping up for your firm?
Marr: 2016 has proved to be another exceptional year and we continue to grow and further improve our processes and services.
Consulting: How would you describe your firm's outlook for 2017? Where do you see the most opportunities?
Marr: 2017 is forecasted to see an increase in revenue and also ideally in our client base. Most of our opportunities are with the federal government and we see our higher education services continuing to grow as well.
Consulting: What would you say are your firm's biggest challenges in 2017?
Marr: We are a boutique consulting firm by design. We pride ourselves on providing our employees an environment where they have ready-access to leadership. As we grow, it is a challenge to ensure we continue to provide that type of mentorship and access. What we have done is created regular/routine meetings, leverage the "corporate office days" and our TrackStar performance review process to ensure that employees still have constant opportunities for input and feedback.
Consulting: What does being named one of Consulting's Fastest Growing Firms mean to your firm, your employees and your clients?
Marr: It provides a sense of pride and accomplishment to be honored by Consulting magazine and exemplifies the hard work and dedication of our employees and the commitment and respect for our clients.