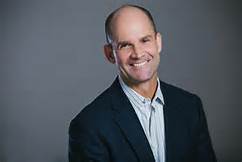 24. Lyons Consulting Group Growth Rate: 148% HQ: Chicago
Lyons Consulting Group is a premier eCommerce digital agency, serving brands, retailers, and B2B organizations with tailored solutions that maximize their online potential. Headquartered in Chicago with offices worldwide, the firm offers a full range of digital strategy, digital marketing, application hosting and support, experience design and eCommerce implementation services, says Rich Lyons, CEO and President. "Lyons is eCommerce Realized." Consulting sat down with Lyons to discuss the firm's performance.
Consulting: What were the main factors that contributed to your firm's exceptional growth?
Lyons: Our growth is a direct reflection of our focus on client success. Everything we do at Lyons is aligned to one primary goal —to enable our clients to realize their eCommerce vision. Our one team approach helps us to not only eliminate internal silos, but also work collaboratively with our clients as a full partner in their success. This focus has earned us a reputation for quality and trust. Many of our new clients are referrals from existing clients and partners. We also continually look for new ways to support our clients. Over the past year, we expanded our offerings to include a holistic set of services designed to optimize all aspects of our clients' eCommerce operations.
Consulting: How is this year shaping up for your firm?
Lyons: 2016 is another banner year for us. So far this year, we have launched more than 35 new eCommerce sites for leading retailers and brands, as well as working with our existing clients to help them optimize their eCommerce operations. We've expanded our agency services, particularly in the areas of creative design, user experience and digital marketing. We have gained traction in Europe through the efforts of our London-based team. We've also won several awards this year, including Salesforce Commerce Cloud Sales Partner of the Year, which was a tremendous honor for us.
Consulting: What's your firm's outlook for 2017? Where do you see the most opportunities?
Lyons: Four areas will drive our growth. First, we see continued strong demand for our services from retailers and brands that sell direct to consumers. Second, we expect to build upon the success we've had with brands and businesses looking to leverage online channels for business-to-business eCommerce transactions. Third, we believe there is opportunity for us to grow our creative design and marketing practices, as these services will help our clients drive conversion and revenue. Finally, we will continue to expand our global reach.
Consulting: What are your firm's biggest challenges in 2017?
Lyons: As with any firm, one of our biggest challenges is finding the best talent. Our standards are very high because our reputation relies on it. We have offices around the country and in London, so we look for the best people regardless of location. And of course, as we grow, the competition becomes more fierce. Several years ago, we competed mostly with small boutique agencies.
Consulting: What does being named one of Consulting's Fastest Growing Firms mean to your firm, your employees and your clients?
Lyons: Being recognized by Consulting Magazine for our growth is a sure sign that we're doing the right things for both our clients and our employees. I am extremely proud of the job our employees do every day to serve our clients.