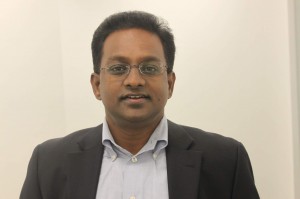 20. Lorven Technologies Growth Rate: 167% HQ: Plainsboro, NJ
Lorven Technologies Inc., is a Fastest Growing Firm among many other accolades, providing technology services in the area of Software Development and IT Staff Augmentation services across diverse business domains like Banking, Finance, Securities & Insurance, Telecom & Media, Retail & Manufacturing, Pharmaceuticals & Healthcare, Energy. "Our key assets are our people. Our ability to understand client needs, deliver solutions in a nimble and agile fashion has resulted in a high retention rate of clients," says Bala Shan, President & CEO of Lorven Technologies, Inc. "Our processes, techniques, people, and attitude strive to internalize our client's business domain in order to be able to deliver a level of innovation and acumen that is unparalleled. Our success is defined by our client's success and our core values serve as the corner stones of our project delivery approach." The firm consists of highly successful entrepreneurs, professionals and leaders from cross industry functional areas." Consulting recently sat down with Shan to discuss the firm's No. 20 ranking and 167 percent growth rate.
Consulting: What were the main factors that contributed to your firm's exceptional growth?
Shan: Focus—this is the source of our growth. We focus on our strengths and the goals with continuous effort in improving our process, quality and customer satisfaction. Customers: Customer satisfaction and retention is the key factor for our growth. Customer demands are delivered with quality services with good turnaround time. Plan: Strategic planning with specific goals with required infrastructure and the resources for the execution of the plan has put us on the growth fast track. Execution: Execution of the planned strategy is an important factor. We set clear priorities and ensure the strategies have been implemented effectively. Change is the only constant factor, we revise the plans if required. People: People are the key asset of our organization. We hire the best minds, with a drive for achieving their dreams. We strongly imbibe the culture of design thinking to all the associates and thus it kept us challenging and motivated.
Consulting: How is this year shaping up for your firm?
Shan: Shaped up in terms of revenue growth by acquiring new clients; focused on diversification of business; emerging into digital technologies and IOT (Internet Of Things).
Consulting: How would you describe your firm's outlook for 2017? Where do you see the most opportunities?
Shan: Focusing on expansion of IT Solutions in the latest technologies; and, Organization expansion in terms of increase in the number of employees/consultants for exponential revenue growth.
Consulting: What would you say are your firm's biggest challenges in 2017?
Shan: Employee retention; Competitive client bill rates; and, Change in immigration policies.
Consulting: What does being named one of Consulting's Fastest Growing Firms mean to your firm, your employees and your clients?
Shan: Strengthens the business platforms, we have already built; Great sense of achievement in our organization; Bring reassurance on our quality process among our clients; Expansion in business growth in various domains; Better brand image for the organization.