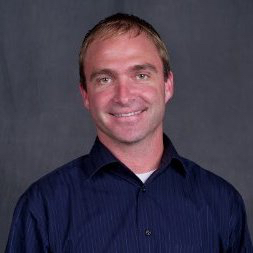 55. Loft9 Growth Rate: 51% HQ: Kirkland, Wash.
Loft9 delivers elevated outcomes and experiences to clients by combining highly selective recruiting with a unique Co-Delivery model. The firm knows that the best solutions come from expertise and multiple perspectives. That's why Loft9 consultants actively collaborate with dedicated Co-Delivery consultants on every engagement. This gives Loft9 clients the most reliable, consistent, and effective team possible—a team based on collaboration, mentorship, and active knowledge sharing, says Jake Sullivan, Market Director of Loft9. The company provides Business Analysis, Project Management, Change Management, and Process Improvement expertise across the entire business life cycle. The firm is locally-based and serves the Seattle and Denver markets. Sullivan sat down with Consulting to discuss the firm's 51 percent revenue and No. 55 ranking.
Consulting: What were the main factors that contributed to your firm's exceptional growth?
Sullivan: For us, growth depends on equal parts Associate satisfaction/engagement, account diversification, client referrals and great hires. This year was no different, with every single Loft9 Associate lending a considerable amount of focus each day towards one or more of these items.
Consulting: How is this year shaping up for your firm?
Sullivan: Loft9 continues to be a profitable, healthy, fun and dynamic organization. That being said, the word I would use to best describe 2016 has been "educational". This firm was built on the concept of lifelong learning, which will always be a core value of the firm. One way our Associates regularly solicit feedback from their clients is to simply ask them, "what should I do more of and what should I do less". As an organization, we have been regularly asking both our clients and Associates the very same thing and gaining some great insight into how we can continuously improve.
Consulting: How would you describe your firm's outlook for 2017? Where do you see the most opportunities?
Sullivan: I would say we feel positive yet unsatisfied. We are truly impacting organizations in meaningful ways while also providing our Associates with the best possible work environment. But there are so many organizations out there who have not yet had the Loft9 experience, and even more potential Loft9ers who can be a part of what we are building. Our biggest opportunities are to create new partnerships and bring on more talented people.
Consulting: What are your firm's biggest challenges in 2017?
Sullivan: Seattle is thriving and the competition in this town presents a real challenge, both in keeping great talent as well as differentiating ourselves within the marketplace. Personally, I welcome these challenges and wouldn't have it any other way. Imagine what it would be like for Loft9 to be in an environment where we weren't being pressed by our competitors or where our Associates had no other good career options? That doesn't sound fun at all.
Consulting: What does being named one of Consulting's Fastest Growing Firms mean to your firm, your employees and your clients?
Sullivan: Quite simply, it means that we aren't even close to being done. For our clients, it means continued partnerships and more opportunities to work together. For the firm and associates, it means more opportunities across any and all career paths.