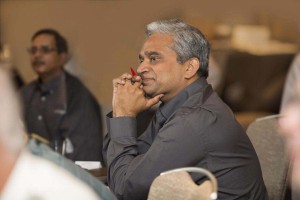 30. Inspirage Growth Rate: 126% HQ: Bellevue, Wash.
Inspirage is the integrated supply chain specialist firm solving business critical challenges from design to delivery. The company delivers end-to-end consulting and implementation solutions that link Innovation Management, Supply Chain Management and Logistics Management. Inspirage was founded in 2007 by a small group of former Oracle Product Development Managers with the singular mission of leveraging their deep industry and system expertise to enable clients to unlock the capabilities within the Oracle Supply Chain Management applications that provide significant business value. As a result of this focus, the company has been able to continue to achieve more than 40 percent annual growth. Inspirage is an Oracle Platinum Partner and Oracle Cloud Select Partner and has been recognized by Oracle Corporation with numerous awards, including a recent Specialized Partner of the Year for Asia Pacific Region. Headquartered in Bellevue, Wash., the company has global presence with offices in North America, Europe, and Asia. From product design to delivery, clients have always needed a well-functioning supply chain to survive. But today, you need more than that, says Srini Subramanian, CEO of Inspirage. "It's no longer enough to have a well functioning logistics organization, supply chain, or product design process," Subramanian says. "We call this an 'integrated supply chain' and we believe this should be the vision of all product-focused companies." Subramanian sat down recently with Consulting to discuss the firm's success, which has resulted in 126 percent revenue growth and the No. 30 ranking.
Consulting: What were the main factors that contributed to your firm's exceptional growth?
Subramanian: We have invested heavily in the past three years in training our team members and developing new solutions to help our clients adopt Cloud based solutions. We are seeing the accelerating benefit of these investments today.
Consulting: How is this year shaping up for your firm?
Subramanian: We have received many positive accolades from both our customers and our partners, and we plan to expand on that trajectory. We will continue to guide our clients through these transitions and the successful adoption of the Integrated Supply Chain.
Consulting: How would you describe your firm's outlook for 2017? Where do you see the most opportunities?
Subramanian: Inspirage has been experiencing significant growth globally as demands for high expertise consulting in the supply chain marketplace continue to evolve. This growth is just scratching the surface of what we expect next. We have invested heavily in the past several years in training our team members and developing new solutions to help our clients adopt Cloud based solutions.
Consulting: What would you say are your firm's biggest challenges in 2017?
Subramanian: We believe Oracle Supply Chain Management (SCM) Cloud solutions offer our customers a unique opportunity to enhance their supply chain systems to a modern, responsive, and more cost-effective solution demanded by today's highly competitive business environment.
Consulting: What does being named one of Consulting's Fastest Growing Firms mean to your firm, your employees and your clients?
Subramanian: This award is really a testament to the dedication and excellence demonstrated by our global consulting team and I thank them for their continued efforts.