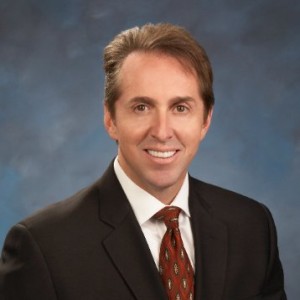 50. Global Conductor Growth Rate: 64% HQ: Cypress, Calif.
Global Conductor is a management consulting firm that supports its clients with strategy and the implementation of large-scale business transformation and enterprise system initiatives. Built on a foundation of expertise and core values, Global Conductor establishes solid client relationships centered on trust and integrity, says Troy Edgar, CEO and President of the firm. Consulting caught up with Edgar to discuss the firm's 64 percent growth rate and No. 50 ranking.
Consulting: What were the main factors that contributed to your firm's exceptional growth?
Edgar: We were able to capitalize on great market opportunities due to our years of developing and maintaining a great group of consultants. We genuinely understand the experience, skill level, and aspirations of our consultants. By pairing the correct consultants to our clients we are able to orchestrate success. We work hard to build a strong relationship with our clients, know their goals, and provide the best service possible.
Consulting: How is this year shaping up for your firm?
Edgar: This has been another exceptional year for the firm and we have continued to grow. Earlier this year we added a new office in Plano, Texas to address the significant consulting needs in the Central U.S. region. We have continued to make even greater strides in serving our clients globally. Our consistent success, engagement flexibility, and integrity has allowed us to partner with our Clients and other consulting firms in new and exciting ways, and the results have been great. The industry is ever-changing, but the concept is the same—help Clients achieve success! We look forward to each opportunity to do that year after year.
Consulting: How would you describe your firm's outlook for 2017? Where do you see the most opportunities?
Edgar: 2017 will be another great year. With the continued low cost of capital, many client companies are preparing for growth through both consolidation of corporate services and addressing key process and system optimizations—this is where we thrive. Large-scale process transformations, mergers, establishing or refining shared services, and improving operations through key ERP and IT initiatives continue to drive consulting demand.
Consulting: What would you say are your firm's biggest challenges in 2017?
Edgar: We must continue to maintain and recruit new talent that will allow us to preserve the quality that our Clients have come to expect from Global Conductor. We pride ourselves on providing our Clients a deep level of experience and expertise; this is our reputation. Each one of our consultants is an ambassador to our clients. We significantly depend on them and our account teams to uphold our brand.
Consulting: What does being named one of Consulting's Fastest Growing Firms mean to your firm, your employees and your clients?
Edgar: It is a great honor to be recognized in our industry as one of Consulting's Fastest Growing Firms! Our team has worked very hard and we greatly appreciate the acknowledgment. Our Clients place a great deal of trust in us, and they share in our success as well. With continued dedication, we plan to keep up the pace in the years to come.