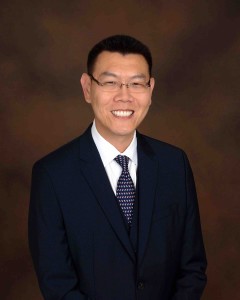 38. Cyber Risk Management Growth Rate: 100% HQ: Tampa, Fla.
Cyber Risk Management is a leading provider of end-to-end data risk management services. CRM offers cybersecurity, data privacy, data analytics, and audit consulting services, as well as advanced technical training. Based in Tampa, Fla., CRM is the parent company of Sunera; ANRC and APTEC. Consulting caught up with Yong-Gon Chon, CEO of Cyber Risk Management, to discuss the firm's success.
Consulting: What were the main factors that contributed to your firm's exceptional growth?
Chon: Without question, our people are the biggest factor contributing to our firm's exceptional growth. We help businesses of all types and sizes understand and manage cyber risk, and you fundamentally cannot counsel in this area unless you have professionals with combined expertise in technology, risk, regulatory and other issues—as well as a thorough understanding of clients' specific businesses and objectives. We are extremely proud of the remarkable team of skilled professionals we have built organically and through acquisitions.
Consulting: How is this year shaping up for your firm?
Chon: This year is shaping up to be our best year yet. Looking at our revenue streams, client relations, breadth of services and top talent, it's no surprise that we are surpassing goals for 2016. As a privately held company, we do not publish break-out financials; however we are well ahead of our projections. We have big plans as an organization coming up and look forward to sharing that growth with the industry in 2017.
Consulting: What's your firm's outlook for 2017? Where do you see the most opportunities?
Chon: If I was to sum it up in one word, I'd say our outlook for 2017 is unparalleled. We are growing at an exponential rate and the need for cyber risk assessments, analytics and ongoing consulting is only growing. In an industry that continues to change daily and evolve with more sophisticated threats, we are in a great position to continue advising and further strengthening our clients' security postures. While there are a number of specific business catalysts we see continuing into 2017, two in particular jump out as being rich with opportunity: Third-party cyber risk and cross-border issues—states and countries.
Consulting: What would you say are your firm's biggest challenges in 2017?
Chon: Our biggest challenge will be, and always has been, the ability to find enough talent to meet demand. We have grown exponentially in the past few years, and we're on pace to accelerate that growth even further in 2017. But we are also quite selective about who we hire. We are not in the business of hiring certifications and resumes. We are looking for people that have practical skills, drive, business acumen, and the ability to speak our clients' language. This rare breed is not always easy to come by.
Consulting: What does being named one of Consulting's Fastest Growing Firms mean to your firm, your employees and your clients?
Chon: For Cyber Risk Management and our Sunera, APTEC and ANRC subsidiaries, this recognition is gratifying and motivating because it validates the spirit in which we work and the goals we set out for ourselves. It is an honor to be recognized for the hard work this team puts in with clients on a daily basis.