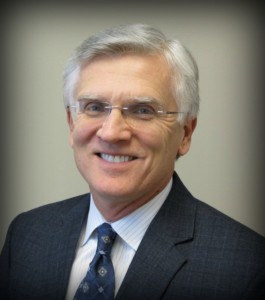 48. Cumberland Consulting Group Growth Rate: 70% HQ: Franklin, Tenn.
Cumberland Consulting Group is a leading healthcare consulting firm that helps some of the nation's largest payer, provider and life sciences organizations implement and optimize technologies to maximize operational efficiency. The Franklin, Tenn.-based firm offers clients comprehensive consulting services with a focus on IT advisory, implementation, optimization and outsourcing," says Brian Cahill, CEO of Cumberland Consulting Group. As a vendor-neutral firm, Cahill says the firm has experience with many of the leading systems and are able to provide objective recommendations that are in clients' best interests, not ours. "We listen to our clients, work with them to solve their business problems and deliver results to improve their performance," he says. That approach is working, for sure. Cumberland Consulting Group notched a 70 percent growth rate—good enough to be ranked No. 48 on this year's Fastest Growing Firms ranking. Cahill sat down with Consulting magazine to discuss the firm's financial performance.
Consulting: What were the main factors that contributed to your firm's exceptional growth?
Cahill: The most significant reason for our success is our team of highly skilled and passionate employees who deliver outstanding service to our clients. In addition to our team, our growth can be attributed to the fact that we have diversified our portfolio over the past few years by entering the life sciences market and expanding our presence in the payer market, while continuing to serve our provider client base.
Consulting: How is this year shaping up for your firm?
Cahill: We are having a great year mainly because we have continued to introduce new services and expand our client base. As a result of acquiring Oleen Pinnacle Consulting earlier this year, we are also developing a larger presence in the payer market.
Consulting: How would you describe your firm's outlook for 2017? Where do you see the most opportunities?
Cahill: We are very optimistic about 2017 and believe that, if we continue to take care of our clients and our people, we will be positioned for another year of growth. What seems like endless change in regulations combined with the introduction of new payment models has continued to create opportunity to assist our clients in navigating this evolving landscape.
Consulting: What would you say are your firm's biggest challenges in 2017?
Cahill: Our biggest challenge in 2017 will be to continue to stay informed of changing regulations and new trends that impact our industry together with the never-ending need to find great talent and sustain a culture of excellence.
Consulting: What does being named one of Consulting's Fastest Growing Firms mean to your firm, your employees and your clients?
Cahill: It's certainly an honor to be named one of this year's Fastest Growing Firms by Consulting magazine. We are so pleased that our loyal clients and the hard work of our Cumberland Consulting Group team are being recognized.