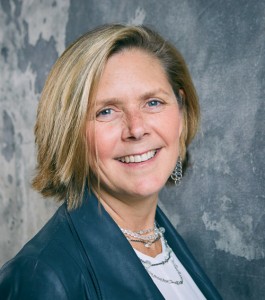 57. c3/consulting Growth Rate: 45% HQ: Nashville, Tenn.
c3 is a management consulting firm focused on driving transformational change in Fortune 1000 and growth businesses. c3 leads through aligning leadership teams, clarifying vision/goals, developing the blueprint/roadmap, evaluating strategic options/approaches, improving organizational effectiveness, optimizing business processes, and leading the execution of change.
c3 is a management consulting firm dedicated to the people responsible for making change happen. From strategic planning through execution, c3 knows how to deliver lasting impact, according to Beth Chase, CEO of c3 Consulting.
c3's services include: Strategic Planning, Data Analytics, Program Leadership, Business Process Optimization, Solution Evaluation, IT Effectiveness, Organizational Effectiveness and Facilitation. c3/consulting advises leadership teams in a variety of industries, including healthcare, distribution, education, financial services, government, insurance, manufacturing, music, nonprofit, publishing and retail.
"From strategy through execution, c3 works with your team to create and shape change, and we work knee-to-knee, toe-to-toe with you to get the job done and deliver results," Chase says.
c3/consulting was founded in 2005 in Chase's living room and is now a 100-person management consulting firm working with Fortune 1000 and growth companies to successfully navigate critical inflection points, such as: mergers/acquisitions, strategy shifts, emerging competitive/market pressures, significant regulation changes, or scaling infrastructure in preparation for significant growth.
Chase is the founding partner of and leads the overall strategic direction. She has over 25 years of experience in consulting and works with clients in the areas of strategic planning, strategy execution, complex problem solving and decision-making, and building leadership capacity.
And a part of that strategy is born out of what Chase calls "the engine," an out-of-the-box opportunity for clients.
The engine is a creative space for teams to gather, dream, plan and grow, she says. "Our collaboration center is designed to accommodate groups from 10 to 100 or more in a professional, comfortable environment and is specifically configured for group decision-making," Chase says. "The space is equipped for strategic and planning sessions, training, board meetings, problem-solving, ideation sessions and team receptions."
Chase counts The Engine as a differentiator for the firm—a place where clients can collaborate, create and connect and where teams meet to expand possibilities and get things done.
Another differentiator for the firm, Chase says, are the people.
"We have a great team. They come from a variety of industries and bring years of practical experience to engagements," she says. "They have both the miles and the scars that define them as experts in their fields. While we may come from diverse backgrounds, we are connected by our similarities—the most prominent being—a commitment to making a positive difference in the work we do."
And that great team is no accident. Chase says a great deal of time and effort go into c3's hiring process to make sure the firm has the right people.
"Our people are the difference. We hire great people. We develop exceptional leaders," she says. "We leverage the collective to solve your wicked problems. c3 is our people."