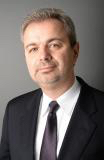 22. 4i, Inc. Growth Rate: 160% HQ: Deerfield, Ill.
4i, Inc. is a Growth and Foresight Analytics Firm committed to helping clients uncover areas of superior future growth and build execution strategies to capture, deliver, and sustain growth in the long term. Its unique approach uses advanced proprietary tools to deliver results. "Our forward-looking approach helps clients uncover future growth opportunities, size future demand, and develop successful growth strategies to succeed in tomorrow's marketplace," says Managing Partner Eugene Roytburg. "Our innovative analytics methodologies powered by proprietary predictive foresight analytics drive predictable results." 4i, Inc.'s distinctive, foresight-driven approach empowers clients to seize future growth opportunities and develop optimum growth strategies to win in tomorrow's marketplace. "Our suite of foresight analytic solutions enables clients to find, build, activate and sustain growth opportunities," he says. "Our foresight analytics have been proven over time to deliver consistently accurate results that help clients realize unparalleled growth opportunities." 4i seamlessly integrates growth consulting, consumer insights, and predictive and optimization analytics into a unique offering for a new generation of analytics, Roytburg says. And the approach is certainly working. Roytburg sat down with Consulting to discuss the firm's 160 percent growth rate, which was good enough to land 4i, Inc. the No. 22 ranking on the Fastest Growing Firms list.
Consulting: What were the main factors that contributed to your firm's exceptional growth?
Roytburg: Shifting sales efforts towards custom SaaS deliverables and tools has led to more recurring revenue, requiring less sales efforts. Additionally, the launch of 4i University for Insights and Analytics functions has been a big success, resulting in several new engagements with fortune 50 clients.
Consulting: How is this year shaping up for your firm?
Roytburg: We have experienced another year of strong double digit growth. Significant growth coming from our suite of foresight analytic solutions as well as our Transformation practice.
Consulting: How would you describe your firm's outlook for 2017? Where do you see the most opportunities?
Roytburg: Our biggest opportunities will continue to come from deploying solutions and tools within our existing and new clients. We've seen clients, specifically within CPG, start moving away from traditional "management consulting" engagements. They are looking to blend software/technology with expertise and we've positioned ourselves well to provide just that.
Consulting: What are your firm's biggest challenges in 2017?
Roytburg: Client budgets have continuously been squeezed in recent years. Political and economic uncertainty have made clients more budget-conscious when planning, especially for the near term. Proving out a return on investment of our services will be critical.
Consulting: What does being named one of Consulting's Fastest Growing Firms mean to your firm, your employees and your clients?
Roytburg: Being named to Consulting's Fastest Growing Firms is a great affirmation of the dedication and effort our entire team has put into 4i, as well as the passion and energy our consultants deploy on client engagements each and every day.