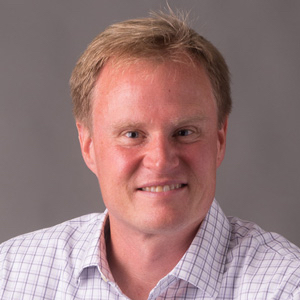 27. 1Rivet Technology Consulting Growth Rate: 137% HQ: Reston, Va.
1Rivet is a consulting firm that integrates technology services and delivery expertise within your organization to help solve business problems. "We take a pragmatic approach, leveraging proven methodologies to get things done faster, without compromising quality," says Eric Middleton, CEO and Managing Partner. And it's working. The firm posted a 137 percent growth rate and is Consulting's No. 27 ranked firm. Middleton sat down with Consulting to discuss 1Rivet's success.
Consulting: What were the main factors that contributed to your firm's exceptional growth?
Middleton: We posted significant growth from delivering complex systems integration, data visualization, strategic consulting and talent acquisition to leading enterprises. Our management of the high-profile merger of two regional banks raised our visibility as experts in system and data integration, data warehousing and core banking systems. Our Talent Acquisition practice continued to show steady growth, and we've leveraged that success by launching a Strategic Outsourcing practice, which arose because we saw demand for capable outsourcing of operations tasks ranging from offshore development to running a help desk or supporting mailroom functions.
Consulting: How is this year shaping up for your firm?
Middleton: This year is another phenomenal year for 1Rivet. We've grown organically by gaining new projects from existing clients, as well as by adding new clients at an increased pace over 2015. We've been gaining traction in financial services, communication, and utilities and see a need for similar consulting in additional industries.
Consulting: How would you describe your firm's outlook for 2017? Where do you see the most opportunities?
Middleton: Our offerings of IT M&A, Delivery Management and Data Integration remain our core specialties, but our Customer Experience and Data Visualization teams are diversifying our project mix as we head into 2017. Serving up visually appealing data in a business-relevant, easily digestible format is a big challenge for many organizations, so we see our solutions in those areas continuing to expand. The industry is changing. Clients are tired of paying high dollars for the big firms and getting average delivery or worse yet, project failures. Clients know with us, they get reliable estimates, handpicked project managers, clear communications, the flexibility to adapt to changes, and on time, on task delivery.
Consulting: What would you say are your firm's biggest challenges in 2017?
Middleton: Like many of our clients, we'll be challenged with finding team members that can handle the pace and preparedness we're known for. We're fortunate that our Talent Acquisitions team includes people who are terrific at sourcing the right candidates, both for us and for our clients.
Consulting: What does being named one of Consulting's Fastest Growing Firms mean to your firm, your employees and your clients?
Middleton: 1Rivet is tremendously honored and to be included in this prestigious list. We understand the hard work, determination and focus it takes to even be considered for this list. We're grateful the amazing clients and team members that allowed us to achieve this award and will propel our growth for years to come.