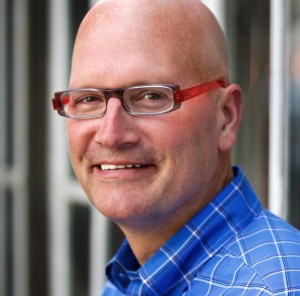 9. Verity Consulting Growth Rate: 277% HQ: Kirkland, Wash.
Verity, founded in 2008, is an innovative consulting company focused on generating tangible and sustainable value offering a combination of commitment and capability that enables it to successfully drive strategic programs. "Our teams specialize in helping clients translate their strategies into operational capabilities," says Andrew Cukurs, CEO of the firm. The firm's services include Strategy & Value, Process Improvement, Program Management, Change Leadership, Product Innovation, and Technology Implementation. Consulting caught up with Cukurs to discuss Verity's No. 9 ranking this year.
Consulting: What were the main factors that contributed to your firm's exceptional growth?
Cukurs: We attribute our remarkable growth over the past several years to both our people and our clients. Innovative technology clients have partnered with us and placed their trust in us to deliver on some of their most important initiatives. We've continued our growth by focusing on hiring exceptional people and working with clients who are leaders in their industry.
Consulting: How is this year shaping up for your firm?
Cukurs: 2016 is shaping up as a year of solid progress for Verity Consulting. We are investing in new areas and doubling down on some of our core strengths. Our team thrives in helping clients with challenging situations, and achieving their bold aspirations. Disruption is beginning to hit the consulting industry, and we feel we're ready for the changes that will sweep across the competitive landscape. We have assembled a great team and are looking forward to what the future may hold for Verity, and the consulting industry as a whole.
Consulting: How would you describe your firm's outlook for 2017? Where do you see the most opportunities?
Cukurs: Verity Consulting has a positive outlook for 2017. Mobile technology and cloud computing, combined with the broader shift to the digital enterprise, will continue to accelerate our growth. We see consistent client interest in our areas of strength in process & operations excellence, program management and technology implementation. Several solution areas are all growing at double digit rates, including software licensing and entitlement, sales operations & channel management, and accelerated implementations of cloud ERP. Broadly speaking, more than ever, clients, especially rapidly growing ones, are seeking expertise in end-to-end business transformation. We're well positioned to meet that demand.
Consulting: What are your firm's biggest challenges in 2017?
Cukurs: We need to continue investing and pushing ourselves to lead innovation in the consulting industry. The markets we serve are changing quickly, and the demand for new solutions continues to rise. We will need to continue to scale our business operations, while attracting top talent and maintaining our culture and high standards.
Consulting: What does being named one of Consulting's Fastest Growing Firms mean to your firm, your employees and your clients?
Cukurs: Being named a Fastest Growing Firm is a tremendous honor, and a reflection of how a new model in consulting is driving success. This award helps us get the message out that clients see us as the consulting firm of the future. Our clients trust us to do great work, and they see this award as validation of the trust they've placed in us. For our employees, it's a testament to the power of working together to achieve our goals.