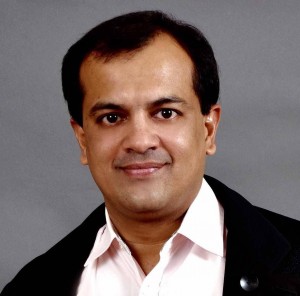 4. Novus Global Solutions Growth Rate: 445% HQ: North brunswick, N.J.
Novus Global Solutions is a U.S. based professional consulting firm focused on driving consulting jobs away from offshore companies and bringing them onshore. Novus has applied its unique localized consulting delivery model in Brazil, Canada, the UK, Hungary, Germany, Singapore, Malaysia and Taiwan. The firm also offers strategic advisory services to C level executives in Organizational design, realignment and management. Novus Global Solutions has seen an explosive growth in sales, revenue and profitability between 2011 and 2015. Novus was designed ground up by Founder and Managing Partner Sushrut Shrotri to minimize the firm's carbon footprint by creating a plastic free and paperless environment. Consulting caught up with Shrotri to discuss the firm's explosive 445 percent growth rate, good enough to land the North Brunswick, N.J. firm at No. 4 on this year's Fastest Growing Firms list.
Consulting: What were the main factors that contributed to your firm's exceptional growth?
Shrotri: Inspite of the global economic challenges, Novus has managed to keep its growth and momentum for over six years. We believe that our growth comes due to the following factors: Novus is the only paperless and plastic free firm in the world; We have a unique Agile model for our internal operations; Most people coach Lean to other firms while having a traditional operating cost model. Novus has invented a new Lean delivery and operating model ground up that focuses; Novus believes in the P&L model and focuses on real profits rather than perceived valuations; and, every employee of the firm is focused on driving customer success and believes in the Novus model 'OnSite consulting is lower in TCO than any offshore model' and delivers to success
Consulting: How is this year shaping up for your firm?
Shrotri: We have managed to keep our growth in revenues and profits fairly constant to the previous year. 2016 marked a year of new services, new markets and new industry penetrations for Novus.
Consulting: How would you describe your firm's outlook for 2017? Where do you see the most opportunities?
Shrotri: Novus plans to expand its portfolio of services as well as look at acquisitions in 2017 to expand our unique model of driving consulting services onsite at a total cost lower than offshore. We are actively looking to acquire consulting firms in the U.S. We are also seeing more and more customers looking at ways to exit the offshore model that is lethargic and slows down their growth making their firm more vulnerable to competition.
Consulting: What would you say are your firm's biggest challenges in 2017?
Shrotri: Many large corporations are moving their operations from out of the country back into the US. We see this as a positive sign for our growth and expansion of our unique consulting model.
Consulting: What does being named one of Consulting's Fastest Growing Firms mean to your firm, your employees and your clients?
Shrotri: The award certainly boosts the firm's employee morale as well as the firms brand image to our customers.