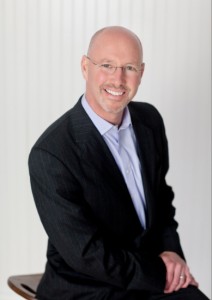 8. Navigate Growth Rate: 305% HQ: Wayne, Pa.
Navigate is a management consulting firm focused on helping clients solve their business problems. The firm provides solutions in the areas of strategy, business operations, technology and risk. Effective project management, organizational change and leadership flow through everything the firm does, says Jerry Goldberg, a Partner with the firm. "Objectivity, practical advice and regionally located consultants offer our clients a better consulting experience," Goldberg says. "We deliver outcomes. We take your business seriously—not ourselves. Simply put, Navigate is a management consulting firm that helps clients solve their business problems." Navigate is a true partner, he says, with a relationship based on trust and candor—not just there to tell you what you want to hear and not afraid to share perspectives, even if it prevents them from being involved with a project. Consulting caught up with Goldberg recently to talk about Navigate's success, including its' No. 8 ranking and 305 percent three-year growth rate.
Consulting: What were the main factors that contributed to your firm's exceptional growth?
Goldberg: Three key factors: One, an intense focus and commitment to our clients. We have a deep understanding of their key business issues and we work very closely with them to achieve their desired outcomes. Two, our team is built with not only strong professionals, but great people. Our team members' ability to execute is equaled by how enjoyable it is to work with them. Three, devotion to our firm's core values, including: candor, integrity and levity. Building a great business, driving real outcomes for clients and having fun are not mutually exclusive. Navigate is truly a special company, changing the way 'traditional' management consulting is being delivered.
Consulting: How is this year shaping up for your firm?
Goldberg: 2016 will be another year of strong growth for the firm. Our team continues to grow with top talent and our expanding client roster includes many of the most recognized companies in the country. Navigate's brand continues to resonate and be recognized as one of the finest companies to work with and for.
Consulting: How would you describe your firm's outlook for 2017 Where do you see the most opportunities?
Goldberg: We expect 2017 to be a year of continued growth for Navigate. Our skill set and experience are serving several industries well. We continue to see growth in Life Sciences, Healthcare and Manufacturing. Media & Entertainment and Financial Services have been strong sources of growth for Navigate, as well.
Consulting: What would you say are your firm's biggest challenges in 2017?
Goldberg: The uncertainty in the macroeconomic environment creates challenges. Remaining resolved to attracting and retaining the best talent will continue to be of most importance. Staying committed to our business strategy, strong firm culture and client/employee satisfaction are key areas of focus for our leadership team.
Consulting: What does being named one of Consulting's Fastest Growing Firms mean to your firm, your employees and your clients?
Goldberg: It is a wonderful and humbling point of validation that our firm and team are having meaningful impact for our clients.