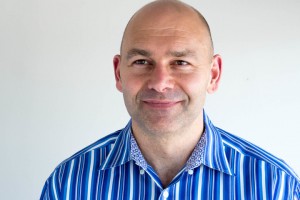 3. L4 Digital Growth Rate: 487% HQ: Seattle
L4 Digital is a leading digital product agency that creates innovative and meaningful experiences to engage people across every screen. The company provides the digital product consulting, design, development and quality assurance services needed to build and manage robust digital products. L4 Digital's unique blend of multi-platform experience with a focus on quality assurance sets the firm apart from other digital product agencies today. Consulting caught up with Keith O'Neill, the firm's Principal and Co-Founder, to discuss the firm's No. 3 ranking and 487 percent growth rate.
Consulting: What were the main factors that contributed to your firm's exceptional growth?
O'Neill: Over the past year L4 Digital saw great success in partnering with some of the world's largest brands, along with providing groundbreaking work to help nonprofit organizations use technology. Marquee names include Microsoft, Amazon, Sesame Street and Sony Pictures Television. Our expansion of partnerships this year engaged our company across a wide range of platforms and devices ranging from connected TVs to game consoles and wearables. By increasing our knowledge base L4 has been able to provide services to new and current customers that remain at the forefront of technology.
Consulting: How is this year shaping up for your firm?
O'Neill: The 2015 calendar year was one of L4's most productive years to date. We more than tripled our revenue since January 2015 with $13 million in total revenue. In addition, we more than doubled in employee size to accommodate the growing demand for our digital product development services. We've grown our respected team while maintaining our commitment to hiring experienced and passionate individuals. We expanded our office space with plans for further expansion already top of mind for our management team.
Consulting: How would you describe your firm's outlook for 2017? Where do you see the most opportunities?
O'Neill: We are very optimistic about 2017, through our growth in 2015 and 2016, we have forged a name for ourselves in new areas of technical capabilities around connected healthcare services, IoT products, and Over The Top (OTT) video applications and services. We have also launched projects focused on AR/VR capabilities in addition to AI with partners that recognize these technologies will be important to the digital industry in the near future. Our focus on these three verticals has already given us many opportunities with new partners that we are very excited to work with in the coming year.
Consulting: What would you say are your firm's biggest challenges in 2017?
O'Neill: As we look forward to 2017 we continue to face growth challenges. Throughout our history we have sought out and hired qualified, talented employees at a rapid pace. Competing with technology giants and startups for top talent in a city that is quickly becoming one of the nation's top tech hubs is no easy feat.
Consulting: What does being named one of Consulting's Fastest Growing Firms mean to your firm, your employees and your clients?
O'Neill: We are incredibly honored to be named one of Consulting magazine's Fastest Growing Firms. Receiving recognition for our rapid growth not only speaks to the quality of products and the services we offer, but also to our employees' passion for technology and innovation.