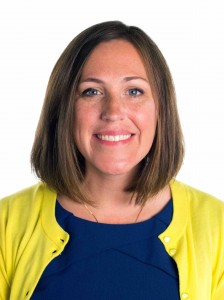 6. Eagle Hill Consulting Growth Rate: 335% HQ: Arlington, Va.
Eagle Hill Consulting LLC works with a range of public, private, and non-profit organizations across the nation. The firm stands out as a truly unconventional consulting firm in a world of large, traditional consultancies by combining the proven tools and methodologies of larger consultancies with the nimbleness and personalized attention of a smaller firm. "Our consultants possess an entrepreneurial spirit and bring energy, initiative and imagination to solve clients' business problems," says Melissa Jezior, President and CEO of Eagle Hill Consutling. Jezior sat down with Consulting to discuss the firm's outstanding 335 percent growth rate.
Consulting: What were the main factors that contributed to your firm's exceptional growth?
Jezior: Eagle Hill is a family-run company that has inspired a workplace culture and 'unconventional consulting' approach that is rooted in collaboration and integrity in all of our dealings. Our clients feel like we're part of their team. Our collaborative culture bleeds into how we work with clients, listening, sharing ideas, receiving feedback and even exploring unconventional solutions. As a result, 100 percent of Eagle Hill's clients say they would work with us again. Over the past two years, Eagle Hill has tripled its number of employees. In a recent employee survey, 96 percent of employees tell us they enjoy working for Eagle Hill and 95 percent would refer the firm to a friend.
Consulting: How is this year shaping up for your firm?
Jezior: We are very pleased with our 2016 results to date and see strong momentum in our business. We expect to exceed the exceptional growth we experienced in 2015. We are on track to have 200 employees by the end of 2016. We also expect to see 60 percent revenue growth, and have secured several significant long-term contracts with new clients.
Consulting: How would you describe your firm's outlook for 2017? Where do you see the most opportunities?
Jezior: Looking ahead, we are confident that we will continue to grow our business across all our industries (Borders & Transportation, Financial Services, and Media, Communications, & Technology) and will continue to explore new markets through our 'incubator' program. By staying true to our strengths, Eagle Hill expects another significant growth year in 2017.
Consulting: What would you say are your firm's biggest challenges in 2017?
Jezior: Even though we're a small business, we compete for both talent and business with top-tier consulting firms. Undoubtedly, those firms have the resources and the budget to provide extensive training programs for their employees. Our employees have expressed interest in more formal training options. We have taken several actions over the past year to meet our employees' request, including hiring a full-time Learning and Development Coordinator, standing up an employee-driven training team, expanding access to self-paced, online learning, and developing new in-person training courses.
Consulting: What does being named one of Consulting's Fastest Growing Firms mean to your firm, your employees and your clients?
Jezior: Being named one of Consulting's Fastest Growing Firms serves as a positive validation to our current employees and clients that we have a bright future. We are well on our way toward achieving our goal of 10x growth in ten years… and still a best place to work.