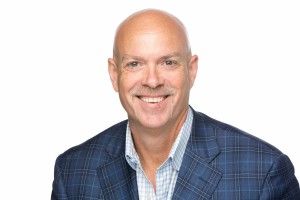 13. Divurgent Growth Rate: 203% HQ: Virginia Beach, Va.
Divurgent is a nationally recognized company committed to healthcare evolution and the strategies and processes that make it possible. The firm helps clients evolve in payment and delivery reform, as well as patient engagement, providing higher quality and lower cost of care, and healthier communities. Focused on the business of hospitals, health systems and affiliated providers, Divurgent believes successful outcomes derive from powerful partnerships. Steve Eckert, President and COO, spoke with Consulting about the firm's 203 percent growth rate and No. 13 ranking.
Consulting: What were the main factors that contributed to your firm's exceptional growth?
Eckert: We've worked hard to maintain a consistently strong, upward growth instead of just aggressively chasing after numbers. It has always been important to us—and especially to our Team Members—that we pay special attention first and foremost to the quality of our foundational elements by thoughtfully and strategically developing solutions and teams that match both the industry's needs and our company's culture.
Consulting: How is this year shaping up for your firm?
Eckert: This year, we have been focused on assessing and improving our infrastructure to best support our current size and prepare for expected growth. We have made some exciting additions to our leadership teams and offerings that show our commitment to being a flexible, proactive, and forward-thinking organization.
Consulting: How would you describe your firm's outlook for 2017? Where do you see the most opportunities?
Eckert: In preparation for a successful 2017, we have taken some huge steps to show our clients that we are both capable of and committed to providing the right solutions to their top-of-mind challenges. By remaining privately owned, we are becoming a rarity in the industry—we have the client-focused, responsive characteristics of a boutique consulting firm paired with the benefits of a company designed to provide complex, scalable solutions to both small and large healthcare organizations.
Consulting: What are your firm's biggest challenges in 2017?
Eckert: I can almost give you the same answer for 2017 that we had for 2016, which is anticipating and planning for the unknown. The healthcare IT industry has not stopped changing. It is a dynamic and reactive industry. We have to continuously monitor legislation and regulations, and stay not only on top of trends, but in front of them. We remain mindful of how our advisory and strategic teams collaborate with and complement our tactical and operational teams, and we continue to hire the most experienced and knowledgeable people in the field to help our company navigate the many challenges we—and our clients—face.
Consulting: What does being named one of Consulting's Fastest Growing Firms mean to your firm, your employees and your clients?
Eckert: It's a huge honor and a reflection of our Team's hard work, dedication, quality, and talents. It all circles back to the best people on the ground doing the best work they can do. We've seen many companies succeed. We've seen many companies fail. The ones who are leaders in their industries are always the ones with the strongest culture and commitment to their Team. Our clients experience it and our competitors see it.