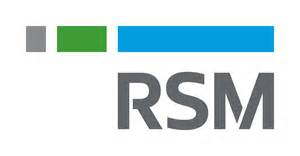 RSM
Type of Work: Community Outreach Initiative Client: Various through its RSM U.S. Foundation
In 2015, RSM marked the start of its 90th year with the launch of the RSM U.S. Foundation, which provides a structure to align giving with firm strategy to better measure and recognize the firm's contributions. The tax-exempt, public charity is dedicated to building tomorrow's middle market leaders.
It accomplishes this by: Enhancing educational outcomes through programs for individuals to have a career path to become an entrepreneur or middle market business leader; Supporting organizations committed to providing a more stable environment for youth in the areas of hunger, housing and health, which will help them excel in education.
RSM has a long tradition of investing time and financial resources in philanthropic causes, both locally and nationally, says Joanne Raffa, a Director at RSM.
A few years back, the firm laid the footings of a giving strategy designed to be compelling to its people, clients and markets while enhancing its long-standing support of the communities where employees live and work, Raffa says.
"Because our philanthropy is aligned with our firm strategy, our foundation programs directly support our firm's core values, particularly integrity and stewardship, while enhancing our recruiting, employee engagement and retention, reputation and client loyalty efforts," Raffa says.
Highlights from the foundation's first year include: More than 700 RSM partners, principals, spouses and guests ran, jogged or walked to raise awareness of childhood hunger in Las Vegas.
They also contributed over $150,000 to the foundation to benefit childhood nutrition programs at Three Square, a Las Vegas area food bank.
In 2015, partners, principals, employees, clients and friends of the firm raised $781,387 for 65 charities aligned with the RSM US Foundation mission. The foundation added $500,000 in matching funds.
In addition, the foundation provided Dollars for Doers grants, matching employees' direct volunteer time for charities aligned with the foundation's mission: RSM new hire attendees packed food for the Greater Chicago Food Depository and assembled winter care kits for The Boys & Girls Clubs of Chicago. Grants for these group activities totaled $10,500, Raffa says.
More than 2,600 employees participated in RSM Volunteer Day—building homes, mentoring students, playing games and doing crafts with kids, cleaning and painting, sorting food and clothing donations, grounds clean-up and gardening, and more.
"Nineteen charities aligned with the RSM U.S. Foundation mission benefited from our employees' direct volunteer service and received funding totalling $25,800," Raffa says.
In its inaugural year, the foundation also provided $21,000 for 63 Dollars for Doers grants related to individual employee volunteerism.
The foundation recently established the Wilfred H. Heitritter Excellence in Tax Fund at the University of Iowa to honor the contributions and leadership of the late Bill Heitritter, a retired RSM partner.
The RSM U.S. Foundation matches RSM partner donations of up to $5,000, up to $25,000.