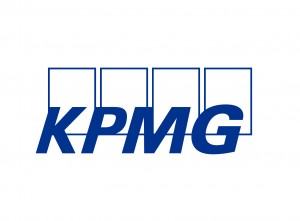 KPMG
Type of Work: Community Outreach Initiative Client: Various
Led by a guiding principle that "helping hands are better than praying lips," Mohan Kommanaboina, a Manager at KPMG, continues to lead the charge on behalf of KMPG to donate time and money to a variety of causes, including KPMG's Family for Literacy, St. Jude Hospital, American Heart Association, BNPEF, as well as many international charities.
It goes without saying that Kommanaboina, a Consulting magazine Rising Star of The Profession Award winner in 2015, has a passion for community service, which goes all the way back to his teenage years in India when he was awarded the URDES-India award for his volunteer efforts.
But the accolades don't stop there: He's also a winner of KPMG's National Chairman's Award for Excellence in Volunteerism for his various efforts, including: Adopting five schools in Newark, N.J. with KPMG support since 2008, donating over 50,000 books under KPMG's KFFL—KPMG Family for Literacy program and providing basic infrastructure like water filtration for drinking water, fans, desks, books, pens, school bags and laptop computers for four primary schools in India. His efforts with KFFL are well documented and were part of the reason KPMG won a Social & Community Investment Award in 2015.
Another major benefactor of Kommanaboina's kindness is St. Jude Hospitals. Every year, he donates 10 percent of his salary to the hospitals and says he has helped fund 15 cancer operations for children under the age of five.
"At the end of the day, this is what makes me happy," he says. "I've been doing this type of thing since my teenage years." Kommanaboina says that he just wants, as is the case with all of charitable efforts, to make sure those kids have a chance. "The same chances I had and I have," he says. "Nothing in the world can compare to that—a chance."
Back in 2000, Kommanaboina lost his brother to Hepatitis B in India. "That sort of got me started and I knew I wanted to start doing something," he says. "It was because of a lack of resources that I lost my brother. So, that's been a big part of my motivation ever since. I think I gained a respect for how fragile and how important a human life is. So, I may have lost one brother, but I can save a lot of lives. I can help make their dreams become a reality. That's the way I look at it."
Kommanaboina says he feels blessed that God gave him something and he feels the need to give back.
"I don't want to sit around and wait for someone else to do something," he says.
And he's not waiting.
There's still more charitable work to chronicle: over the last six years, he's also sponsored and provided financial support to 20 low-income children for their education up until 10th grade.
Kommanaboina is also proud of his efforts in his other home where he had conducted medical awareness programs in India, where he helped infants get Polio vaccinations.
"Whether it's here or there, I just want to do whatever I can do," Kommanaboina says. "And through it all, KPMG has been there to support my efforts every step of the way."