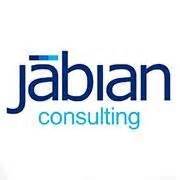 Jabian
Type of Work: Pro Bono Client: Charlotte Family Housing
In August 2015, Jabian Consulting partnered with Apparo, a nonprofit whose mission is to empower local nonprofits through technology, to complete a Community Impact Project benefitting Charlotte Family Housing. Charlotte Family Housing's mission is to empower homeless families to achieve long-term self-sufficiency through shelter, housing, supportive services, and advocacy.
Stephanie Johnson, a Senior Manager with the firm, says the leadership at Jabian is guided by the principal that if Jabian were to leave one of its cities tomorrow, that the entire community would feel the impact.
"One of Jabian's guiding principals is to make an impact on the local community so local non-profits like Charlotte Family Housing that are actively working to make Charlotte a better place are ideal fits for us," Johnson says. "The fact that this connected through Apparo and it helped to connect us to a local organization was really special. We were thrilled about having the opportunity to work for a cause that we really believed in and one that would impact our local community."
Charlotte Family Housing had rapidly grown during the past three years and it currently serves over 220 families. The organization manages sensitive client and housing data through Excel spreadsheets and paper-based forms with multiple hand-offs between departments.
Through the project, Jabian was able to assess how Charlotte Family Housing client and housing data was being managed, where the nonprofit's greatest risks and pain points were, and what changes to their process were of highest priority and would have the biggest impact. "They knew that they needed to use technology and data to streamline their processes and make them more efficient but they had no idea who to do that," Johnson says. "That's where we came in."
Building Charlotte Family Housing's business process landscape, a visual representation of the organization on one sheet of paper allowed them to gain an understanding of their current infrastructure and build a road map to implement more efficient technology and processes.
"Once we did the business process landscape, we were able to highlight in a really visual way where they could gain the most by use of automation," Johnson says. "In this case that meant creating a system of record rather than just an Excel spreadsheet, which is what they were currently using. We put in place a system of record with automated workflows we were able to significantly decrease the number of manual transitioning of paperwork from person to person around the office and it would take up a lot less time."
Johnson says Jabian Consulting spent a total of 105 hours on the project that allowed Charlotte Family Housing to make informed decisions on where to move forward with efficiency-enhancing steps, along with the tools to engage their key stakeholders and leadership. Jabian estimates the value of the time to be between $20,000 and $25,000, according to Johnson.
Charlotte Family Housing has already implemented one of the recommendations to select a new application to manage their client and housing data more effectively. In addition, the firm awarded Charlotte Family Housing a $10,000 grant to be used in the purchase of tablets so each person can more efficiently manage the overall process.