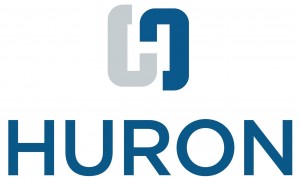 Huron
Type of Work: Community Outreach Initiative Client: Make-A-Wish
A few years ago, two Huron employees came up with the idea of donating air miles to the Make-A-Wish campaign. After some research, phone calls and a meeting with Make-A-Wish, Huron launched its Wishes-in-Flight campaign, says Diane Doherty, Director, Diversity & Community Affairs.
At Huron, as it is at most consulting firms, consultants tend to rack up the personal frequent flier miles. Knowing that those miles were golden to employees, Doherty says the firm decided to issue a challenge to its employees—would they be willing to donate at least 250,000 of their hard-earned miles to Make-A-Wish to help the organization grant the wishes of seriously ill children?
After just one week, it was clear that Doherty and Huron had vastly underestimated the impact Huron employees could make. The firm was already at more than 90 percent of its goal.
So, the firm doubled its goal to 500,000. Building on that momentum, Huron's individual business practices took it upon themselves to create internal competitions amongst team members, issuing personal challenges to donate miles.
"It was really the competitive spirit of our employees that kicked in, to be honest," she says. "It seemed that every time we turned around, we were busting through some other milestone."
By the end of the campaign, Huron donated some 1.3 million airline miles to Make-A-Wish. Those miles turned into 25 wishes.
"Our people are very generous and the opportunity to give back is really powerful, especially when the opportunity revolves around sick children," Doherty says. "The employees really responded and the ability to fulfill 25 wishes when all was said and done was incredibly powerful. The entire firm rallied together to meet an amazing goal and that collective effort, and the impact it cold have on Make-A-Wish really connected with or people. It was amazing."
Doherty says the success of the program is a clear indication of Huron's unique culture. "I think it speaks to how well we come together as a firm and how well we collaborate to succeed," she says. "I mean we do this every day with our healthcare clients, too, right? So I see it as an extension of that work, too. And I think it really demonstrates the power of the people here at Huron."
Encouraged by the enthusiasm of our employees to make an impact, Huron has issued a new challenge for this year, with the goal of surpassing the 1.3 million miles donated in 2015.
With the Wishes-Flight Campaign campaign nearly wrapped up, Huron employees have already exceeded last year's total and are most likely going to end the campaign with over the 1.4 million miles donated, Doherty says.
Doherty says the success of the Wishes-in-Flight program is symbolic of Huron's overall corporate outreach through its Huron Helping Hands, which in 2016 included 5,273 hours of community service, 45 charitable events sponsored, 33 community service events and its annual Day of Service, which included 94 events in 55 locations with more than 1,400 participants.