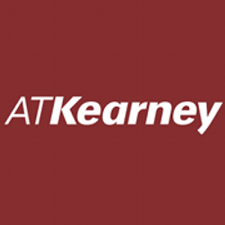 A.T. Kearney
Type of Work: Pro Bono Client: Ashoka
A.T. Kearney has always been committed to making a positive social impact through its client engagements and Pro Bono projects. This year, the firm was proud to partner with Ashoka, the world's largest network of social entrepreneurs and institutional change leaders with more than 3,500 social entrepreneurs in over 85 countries.
"Our people across the globe have been extremely enthusiastic to collaborate with Ashoka, all the way from junior consultants through to partners," says Naveen Menon, Partner & Head Communications, Media and Technology and Global Social Impact Leader at A.T. Kearney. "We're passionate about bringing our consulting expertise and relationships to jointly tackle exciting diverse challenges, and we are also learning from and being inspired by Ashoka to bring fresh perspectives to our core consulting work, too."
In 2016 alone, some 30 A.T. Kearney volunteers have successfully led Pro Bono projects with nine Ashoka social entrepreneurs across six countries. The projects spanned healthcare, technology, education and youth empowerment, Menon says.
A.T. Kearney supported Ashoka in delivering its Globalizer Program—a series of global events held to scale up disruptive solutions to social challenges and catalyze system change.
"The Ashoka fellows are passionate, inclusive, remarkable thinkers but also driven to execute their ideas and see the results of their work," Menon says. "This tied very nicely with A.T. Kearney's own values system. We believe in creating immediate impact and a growing advantage for our clients—meaning, not only does our work result in measurable outcomes, we are also forward-thinking strategists, willing to challenge the status quo and improve business and society."
Ashoka's vision of "Everyone's a Changemaker" resonates with the firm—that social innovation can come from anyone and anywhere, and this means institutions need to organize differently, and individuals need to adapt and develop new skills, he says.
"Our world is at an unprecedented tipping point. Given the massive scale and complexity of today's challenges, the old rules of efficiency and repetition don't work anymore," Menon says.
"What we'll need is innovation, adaptability and collaboration."
As far as the engagement itself, Menon says A.T. Kearney's role has been to work closely with the social entrepreneur, support the business plan creation, challenge the assumptions and business model and bring the quality of its client network in the private sector to the Ashoka fellow.
"The relationship is highly synergistic, as we are essentially supporting the Ashoka fellow to identify ways in which to scale their social venture and create disruptive positive system change," he says. "We also do our best to identify ways in which the fellow can gain access to funding for the social venture if needed."
From its beginnings, A.T. Kearney has worked to make a positive social impact through its client engagements and pro bono projects, Menon says. "The "Essential rightness" has always been our cultural anchor and we're proud to be able to do the right thing for the societies in which we live."