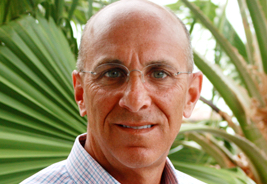 13. Citisoft
For the first time since 2013, Citisoft is back in the Best Small Firms to Work For ranking. Paul Migliore Global CEO, Citisoft said the firm is extremely proud to receive this recognition. "Our employees are a tight-knit community and everyone strives to make our firm not only a leader in our industry, but a wonderful place to work," Migliore says. "Because our consultants are individually invested in creating this culture, being recognized as one of the Best Small Firms resonates throughout the company."
The nature of the work means that we bring our own culture and attitude to the client. Ensuring that our consultants are happy and challenged by their work translates to better client service and better results, he says. "We think that our clients recognize this, and we're proud of the many longstanding relationships that we have," Migliore says. "We're excited to share the news with our clients because it reinforces their choice to work with us and our team."
Migliore says the firm is seeing a lot of change in the industry and many people consider it to be a period of disruption for financial technology. "We do see a lot of opportunity in the market for our clients to undertake new initiatives," he says. "We think that data will continue to come to the fore and are excited to engage on these projects and build out our service offerings in this space."
The asset management industry is struggling to meet the demands of new regulation, reporting requirements, complex investment strategies, and emerging technologies. Many companies still use legacy systems or processes but recognize the need to move away from these in order to keep pace. Most of these firms are prioritizing data programs as the foundation to their operations and technology initiatives. "We look forward to helping our clients better manage their data and engaging in the ongoing industry dialogue around best practices and technologies for data management," he says.
It's no surprise that when you ask Migliore about the morale at the Citisoft, he'll say it's "overwhelmingly positive." Citisoft consultants are encouraged to share their ideas, successes, and challenges throughout the organization, he says. "By ensuring that employees at all levels feel involved in the company's direction, we have built a team of engaged and enthusiastic brand ambassadors," he says. "Citisoft is continually investing in our most important asset—our people. This has always been a priority for us."
Q&A: What is unique about your firm? What sets it apart?
Migliore: "Our firm is unique in the value it places on its employees. We are focused on growth, but we never compromise in hiring. Because we've invested so much in building the right team, we're also invested in ensuring our employees are happy. We think our workplace satisfaction is a testament to the commitment we show to our people. This investment in building the right team has earned us a reputation for unmatched experience and client service within the industry. With an average of 16 years industry experience, our consulting team is what sets Citisoft apart among competitors. Clients look to us for a level of expertise they can't find elsewhere and the number of referrals we receive alone speaks to the value of an experienced partner."
Stats Headquarters: Boston Billable Consultants: 85 Client Industries Served: Financial Services Consulting Service Lines: Strategy, Operations Management, IT