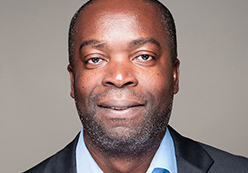 3. Myrtle Consulting Group
After making its debut to the Best Small Firms to Work For list last year at No. 13, Myrtle Consulting Group is back this year but up an impressive ten spots to No. 3.
What could be a factor to that one-year improvement? Well, Myrtle has had substantial year-over-year growth. From 2014 to 2015, Myrtle revenue grew from $3 million to $10.4 million, according to Edwin Bosso, CEO & Senior Partner of Myrtle. Bosso says he expects to double revenue again this year to more than $20 million.
Revenue growth, stemming from a client list inclusive of Fortune Global 500 organizations, also creates opportunities for Myrtle to increase its workforce. Myrtle began 2014 with just 13 consultants, but it has 56 billable consultants today. "Our priority is to sustain this growth while continuing to provide our clients with operational excellence," Bosso says. "The morale remains high because our internal culture is supportive and encouraging, and the firm's leadership makes it a priority to consistently provide opportunities for career advancement."
And the growth shows no signs of slowing down. Bosso says August was a record month for the firm. "It gives us the very strong message that our clients are responding positively to what we offer," he says. "We are thrilled that we can continue to build on our success by investing in sales and investing in the continued development of our people to maintain and even improve our standard of quality."
Meanwhile, he says that even though the firm is growing at a rapid pace, "we're still maintaining the highest quality of project delivery to clients," he says. "We are able to do this because we have a core group of consultants who live the Myrtle values every day."
On the survey, Myrtle excelled in the areas of: Compensation & Benefits and Work/Life Balance. "Again, people are our most important asset. We ensure the people we hire are aligned with Myrtle values and that they can provide value to our customers," Bosso says. "We offer competitive compensation and benefit packages that allow us to attract and retain the best talent. We also allow our consultants to take time off when needed and support them on personal challenges they may have outside of work."
As far as being one of the Best Small Firms to Work For, Bosso says the recognition reinforces Myrtle's dedication to our current and prospective clients to fulfill its brand promise to deliver passion, pace and performance with every engagement. Myrtle truly is a great place to work," he says. "We hope to attract new team members who share the same values as we continue to grow as an organization."
Q&A: What is unique about your firm? What sets it apart?
Bosso: "To our current and prospective clients, we are a firm that rolls up our sleeves to get the job done. Other firms provide high-level strategies and try to manage project implementations from a desk or computer. Our consultants spend most of their time on the production floor with supervisors, operators and mechanics—the place where actual work is performed. Often, our consultants get to know the equipment as well if not better than our clients do. Our grassroots, fundamental approach for driving performance improvement makes us unique."
Stats Headquarters: Houston Billable Consultants: 56 Client Industries Served: Manufacturing Consulting Service Lines: Operations Management