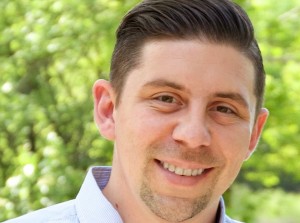 10. Prominence Advisors
Prominence Advisors, a healthcare strategy and IT firm based in Chicago is another brand new firm to join the ranks of the Best Small Firms to Work For. It debuts at No. 10.
Ask Bobby Bacci, CEO of Prominence Advisors, what's unique about the firm and he'll tell you it's the firm's dedication to a healthier tomorrow. "We see first hand the incredibly positive impact our advising and analytic work has on patient outcomes, efficiency, and cost of care," Bacci says. "Partnering with our customers to improve the care they provide creates a huge sense of gratification for us."
He says he believes that healthcare is coming into its own technologically, especially now that the vast majority of hospitals have their most critical data in electronic form. That's the neighborhood where Prominence lives. "We can continue to drive better outcomes by making that data easier to access, understand, and act on," Bacci says "It will help clinicians understand and choose the best treatment options for their patients, help IT teams more intelligently optimize their EMR, and assist leadership in driving down the cost of care while improving the quality of outcomes."
To that end, Prominence is working towards a common purpose, he says. "The team knows we're working on solving challenges that affect everyone in the country; making the healthcare we all receive safer, cheaper, and smarter."
While the work the firm does is demanding, and requires constant innovation, a combination of this sense of purpose and the firm's dedication to creating a great work-life balance keep our team energized and eager. "When we have happy and satisfied team members, their pride and passion are reflected in the service provided to our customers."
Those "happy and satisfied team members" are no fluke. Bacci says it all starts with top-level talent. Prominence takes great pride in hiring the right people through a rigorous interview process, Bacci says, and the firm focuses only on hiring high-achieving, intelligent individuals who are not afraid to tackle complex challenges and continuously innovate to solve the problem at hand.
"Once we find the right people, we do all we can to keep them with perks like our recognition program, career advancement opportunities and meaningful, challenging projects," Bacci says. "We need top talent to continue advising clients."
Bacci says the entire team dedicates itself to being a true partner in helping healthcare organizations solve their most challenging problems.
"Being one of the Best Small Firms reinforces our core value of finding, hiring and retaining the best and brightest in the industry," he says. "The talents of our team is what enables us to make profound, positive impacts for our customers."
Q&A: On the survey, the firm excelled in the areas of: Firm Leadership and Career Development. Why do you think that is?
Bacci: "We believe that any successful company is comprised of many leaders, not just a small few, and that each individual has to own their responsibilities like they are the CEO overseeing that initiative. I think this expectation and autonomy to own the success of their work pushes each individual to grow and builds a culture of leadership."
Stats Headquarters: Chicago Billable Consultants: 45 Client Industries Served: Healthcare Consulting Service Lines: Strategy, IT