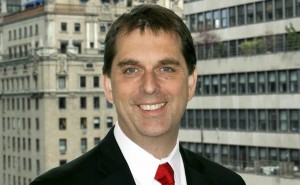 1. The Boston Consulting Group
The Boston Consulting Group's incredible run continues: Make it three consecutive years as the No. 1 firm on Consulting's Best Firms to Work For annual ranking. And before that a string of second-place finishes. And never, since the survey debuted in 2001, out of the Top 5.
Simply astounding. And there's no denying that BCG is simply the very best management consulting firm to work for. It's as simple as that. "Our highest priority—one driven by our entire leadership team—is making BCG the very best employer for top talent and the best place for professional growth," says Tom Reichert, BCG's Chairman of North America. "It is critical to our ability to tackle our clients' toughest challenges and deliver the performance improvement, superior value and sustainable advantage they expect."
Being recognized as the best employer in the industry is a valued acknowledgment that BCG is on the right track and that leadership has created a highly desirable work environment, which helps staff develop the skills and capabilities to be leaders throughout the world. "We're constantly striving to make it even better, honing our culture, furthering our development programs and ensuring each employee's opportunities to do truly high-impact work," Reichert says. "Our culture is truly unique. We've known this for a long time, but it's further validated by senior people joining us from other consulting firms."
Meanwhile, Reichert says morale remains high because BCG continues to grow at a healthy double-digit rate, as it has for a number of years, offering an ever-expanding set of options and growth opportunities.
"There's a further strong sense of opportunity as we broaden and deepen our capabilities in a range of areas and open new offices around the world," Reichert says. "Our team members know that they can forge their own career paths here, continuously learning and gaining valuable leadership skills and experience that will serve them in whatever they go on to do. On a day-to-day basis, our culture, our collaborative apprenticeship model, and the satisfaction that comes from doing high-impact work are all core elements of our team's deep commitment and engagement."
Meanwhile, that "high-impact" work includes partnering with leading social-sector organizations worldwide to apply the best of BCG to critical social challenges. Last year, BCG completed some 300 social impact projects, collaborating with approximately 150 leading local, regional, and global organizations to increase their efficiency and effectiveness—and ultimately their impact.
To that end, Reichert says he sees major opportunities to help clients succeed in virtually every industry, and the firm is very energized by the breadth of those opportunities. The global economic environment has put pressure on all companies to find growth, to drive to higher levels of productivity, to embed technology differently into their offerings and business models, and to strengthen their organizations, Reichert says.
"At the same time, elements of the global environment add uncertainty, which we're helping our clients to think through and prepare for," he says. "We're excited to pursue a wide range of engagements in the public and social sectors—spanning the environment, development, health, education and many other areas."
Ask Reichert what sets BCG apart form other management consulting firms and he's quick to point out that BCG is unique in its ability to provide highly customized insights to clients and work collaboratively to translate those insights into lasting impact and value. "Across both industry sectors and key functions, we have tremendous depth of expertise," he says. "And globally we assemble intellectually diverse teams that can challenge established thinking and share best practices across geographies quickly and seamlessly."
But it doesn't end there. Clients, he says, also appreciate BCG's ability to create intellectually diverse teams that collaborate across their entire organization, not just at the top. And when it comes to leveraging technology and digital, the firms' Digital Ventures business has distinctive capabilities to help clients rapidly create new digital products, services and platforms. Reichert says BCG has been "a pioneer at integrating these capabilities into a single offering" and the response from clients has been extremely positive.
"Other areas where the firm has distinctive offerings include pricing, post-merger integration, change management, shareholder value management, and something the firm calls "smart simplicity"—an approach to enhancing cooperation and reducing organizational complexity.
"Our partnership structure is highly unusual for a firm our size and a source of advantage. Every partner has an equal vote on firm matters, regardless of seniority," he says. "That means we have an unusually democratic, non-hierarchical and open culture—both within the partnership and throughout the firm. It enables us to adapt quickly to changes in the marketplace."
On the survey, the BCG always seems to excel in the areas of Compensation & Benefits, always aiming for the top-quartile compensation within the industry and offering a generous and progressive benefits package. At the same time, Reichert says the firm provides a unique environment and opportunities to work very collaboratively with clients and focus on high-impact, priority issues. Trying to solve those kinds of high-stakes problems can be engaging and rewarding.
Meanwhile, BCG also took the top spot on the survey in the Client Engagement and Firm Leadership categories. "Our firm's leadership team worldwide has demonstrated that we sincerely care about managing the stresses of the job and achieving work-life balance through initiatives like Predictability, Teaming and Open Communication (PTO) and our Red Zone Report," he says. This year, BCG has completed the global rollout of the PTO program and continues to see the impact it brings to on the firm's culture and team effectiveness throughout the world.
"We also continue to raise the bar on our training and learning platforms, which benefit both staff and clients," Reichert says. "Our people appreciate the many opportunities to grow personally and professionally at an exceptionally fast rate—to prepare for major leadership roles in BCG and beyond. And, as mentioned, they value our non-hierarchical and team-oriented culture and the ability to connect and grow with smart, talented colleagues."
Q&A: What's the top priority over the next 12 months?
Reichert: "Year in and year out, our top priorities include attracting, developing and retaining the very best people and creating an environment where they can thrive and make a difference in the world—by serving as catalysts for our clients or through their own actions. That long-term focus never changes. We are also focused on our clients' large and high-stakes change agendas to find growth, drive productivity, incorporate digital and other technologies into their business models, and better prioritize and relate to customers in today's evolving environment. Specifically, we have major efforts to deepen digital capabilities and help our clients prepare for very different landscapes in the years ahead."
Stats Headquarters: Boston Billable Consultants: 12,000 (total staff) Client Industries Served: Virtually all Consulting Service Lines: Operations Management, HR, IT and Financial Consulting