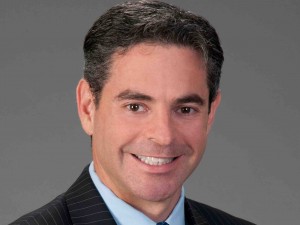 5. RSM US
This marks three years running and highest ranking yet for RSM as a Best Firm to Work For. Last year, the firm, which was then known as McGladrey, was ranked No. 9. Pretty impressive indeed, for a firm to go through such a massive rebrand and increase its ranking four spots into the Top 5.
There's a lot of energy and enthusiasm at RSM today: Some of it comes from last year's global branding initiative, when we changed our name from McGladrey to RSM US to align with RSM International network firms across the globe," says Gary Sturisky, Partner and National Consulting Leader, RSM. "In addition, our audit, tax and consulting practices are all growing, and that's very exciting."
Sturisky says he's also excited about where RSM is as a consulting practice and the opportunities in front of the firm. "We're looking forward to providing even more middle market leaders with the solutions they need to help them address challenges and improve their efficiency and effectiveness―enabling them to grow and thrive," he says. "I'm also thrilled when I hear an organization wants to work with us because of our reputation in the marketplace or when people want to be part of RSM because they want to join one of our great teams. And I'm excited by how often that's happening."
In line with its brand promise to truly understand clients, RSM is committed to strengthening its position in existing markets to stay close to clients, he says. RSM's seen tremendous demand for consulting services in Texas and Michigan, and the firm intends to grow its presence there within the next 12 months.
Being one of the Best Firms to Work For is a meaningful benchmark, Sturisky says. "We've put significant time, energy and resources into creating differentiated talent and client experiences, because the two really go hand-in-hand. We believe these efforts are paying off," he says. "We think being measured against our peers and earning the Best Firms to Work For designation is good for the firm's brand, instills a sense of pride among our employees and benefits our clients, who are served by the high-quality talent we're able to attract."
This year marks the firm's 90th anniversary. "It's remarkable that, after all those years the values of our founder Ira B. McGladrey and the firm's entrepreneurial spirit is still alive and well at RSM, and we don't want to lose it," Sturisky says. "We aim to empower our employees to move forward with confidence―personally and professionally. We want our people to own their futures, enhance their value and build successful careers here at RSM. Additionally, although we're growing, we're committed to remaining nimble as an organization so we can anticipate our middle market clients' challenges and provide them with the solutions they need to succeed."
Q&A: What's the top priority over the next 12 months?
Sturisky: "We'll continue to deliver the Power of Being Understood to our people and our clients, because that's job one. That means also continuing to support innovation and the build-out of consulting services at RSM member firms globally to serve our clients wherever in the world they do business."
Stats Headquarters: Chicago Billable Consultants: 2,000+ Client Industries Served: Consumer products, Financial Services, Healthcare, Life Science, Public Sector, Retail, Insurance Consulting Service Lines: Multi-Service