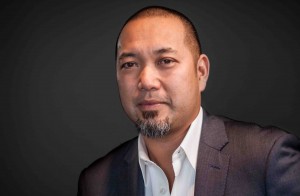 10. Pariveda Solutions
Dallas-based Pariveda Solutions first appeared on Consulting magazine's radar way back in 2008 when the firm was recognized as one of our Seven Small Jewels. At that time, Pariveda was a 90-person firm just starting to find its footing. A lot's changed since then. Including headcount, which has quadrupled since then. Firm leadership was then, and remains today, keenly focused on its people.
The firm is coming to the close of a five-year strategy that had the firm expanding into all of its targeted major markets in the U.S., according to Liem Vu, Managing Vice President, Markets for Pariveda Solutions.
"As we have executed against this strategy, we have found that we were able to meet some aggressive goals while building a strong Management Team and a more sustainable business," Vu says. "With a solid foundation for our business in place, we can focus on adding new service lines taking us into new industries and new types of work, which serve to create more learning opportunities for our people. We are excited to see what the future holds for our people."
And what better way to culminate a five-year strategy than with the firm's first-ever appearance on the Best Firms to Work For ranking, which Vu says will help people "recognize us as a leader in our field, and the increase in exposure will provide more opportunities for our people to grow."
Pariveda takes the development of its people very seriously, which requires a level of commitment from management that is rarely seen in other firms, Vu says.
As an example, one recent initiative, Deliberate Reflective Ongoing Practice (DROP) was its first company-wide training. "By spending a full day committed to DROP, our people were able to take away skills and practices that lead to internal discussions, openness within teams and overall better performance," Vu says. "Our employee-focused culture is grounded in our mission to develop our people to their fullest potential."
It's probably no surprise then that Pariveda thrived in the areas of Career Development and Firm Leadership on the survey. Pariveda's Expectations Framework identifies a transparent career path for each person from day one, Vu says. "Our leadership treats each individual as a person with potential and room to grow; not just a number on a spreadsheet," he says. "Because of this our people feel valued each day and are motivated to work hard for Pariveda."
Vu says he is focused on creating growth opportunities that will create sustainability over the next 12 months and for the life of the firm. "This focus on the long-term creates an environment where our people can thrive."
Q&A: What's unique about your firm? What sets it apart?
Vu: "By doing many things opposite best practice and conventional wisdom (a finite transactional world view), Pariveda has created a successful company with an infinite worldview. We are on an infinite journey, with each year presenting us with new opportunities to learn, grow and adapt in our quest to build a sustainable company with a mission of developing people to their fullest potential. As such, Pariveda measures the enduring value that it creates in years, not in months or quarters. This has created a culture where its employees focus on behavior necessary to build a company for the ages."
Stats Headquarters: Dallas Billable Consultants: 438 Client Industries Served: Healthcare, Retail, Financial Services, Energy, Manufacturing, Public Sector Consulting Service Lines: Strategy, IT