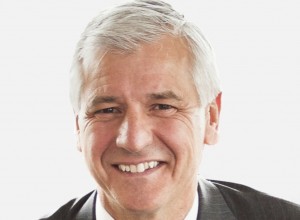 12. Collaborative Consulting
After making its debut last year as a Best Firm to Work For, Burlington, Mass.-based Collaborative Consulting is back for Round 2. And William C. Robichaud Sr., Founder, President & CEO of the firm, says it's based on the foundational principal of integrity and it's an honor to be recognized once again.
"Receiving an accolade like this shows our loyalty and commitment to our employees and clients does not go unnoticed," says Robichaud. "We pride ourselves on establishing a company culture around extremely talented and ambitious people who work hard, like to have fun, are dedicated to their work and clients and always strive to truly collaborate in a team-oriented workplace."
He says it is these attributes and approach that have allowed Collaborative to maintain long-standing relationships working with some of the top business and technology leaders throughout the U.S. for more than 17 years. "We have a culture based on integrity and success," Robichaud says. "We strive for a culture that reflects our values and provides team members with an opportunity to bond, learn, and contribute while working together for the greater good of our clients and the success of our firm."
He says the way the firm approaches its employees and client relationships—with integrity and transparency—has led to high morale. "We recognize we have an inquisitive group of employees and value keeping them informed of the company's past, present, and future plans," he says. "We look forward to continuing to make an effort in maintaining our employee satisfaction and further solidifying Collaborative as a company that continues to be a great place to work."
Collaborative's top priority, Robichaud says, is to continue to provide excellent customer service to clients while expanding its footprint in the Northeast and Mid-Atlantic with existing customers and prospects, including a new center in Waterville, Maine. "We chose Waterville because of the dynamic community, exceptional workforce and impressive educational infrastructure focused on innovation," he says. "The community is excited for our presence and we are excited to be a part of their growing community."
Q&A: On the survey, the firm excelled in the areas of Compensation & Benefits, and Client Engagement. Why do you think that is?
Robichaud: "Our employees and our clients are the foundation of our business, and, not surprisingly, employee and customer satisfaction are at the top of our list of priorities. Given the level of effort our employees exert to meet and exceed client expectations, the company, in turn, then strives to meet and exceed our employee satisfaction levels, with competitive compensation and a comprehensive benefits offering. It is a means of the company acknowledging and rewarding our people. We're challenging our people to meet the goal of providing an unparalleled level of commitment from both Collaborative and the employee towards the client—and that's not lost on the client. It helps to establish a unique level of trust with the client. This trust allows the client to feel comfortable enough to trust our people with their most challenging and critical work."
Stats Headquarters: Burlington, Mass. Billable Consultants: 252 Client Industries Served: Financial Services, Life Sciences, Public Sector, Education, Retail, High Tech Consulting Service Lines: Strategy, Operations Management