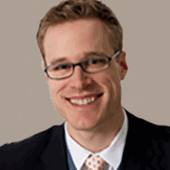 Faced with an environment characterized by persistently low growth, fierce competition, and demanding customers that has eroded their ability to derive a premium from traditional sources of differentiation such as product or brand, many companies across industries are increasingly looking to their supply chains as important sources of differentiation and competitive advantage.
However, companies must also deal with a long-term trend towards continually increasing volatility, uncertainty, complexity, and speed in their supply chains that shows no sign of slowing down, let alone stopping or reversing. This trend is being driven by a confluence of interrelated exogenous forces, including globalization, geopolitical and macroeconomic instability, regulatory change, changing customer behaviors and expectations, and technological change.
Of these factors, the impact new technologies—in particular, digital technologies such as data analytics, cloud and mobile computing, the Internet of Things (IoT), and advanced robotics—are having on companies' supply chains has been especially great. As well as acting as exogenous forces that—by enabling new competitors with new business models to disrupt established industries and create new markets—are changing the role of the supply chain, digital technologies also provide companies with a powerful new set of tools and approaches that are changing how supply chain organizations carry out that evolving role.
Examples of how companies are deploying digital technologies to transform supply chains:
• Fluctuations in demand and potential supply chain disruptions can be anticipated with increasing accuracy thanks to analytics tools that incorporate data from disparate sources, including external unstructured data such as weather forecasts or social media chatter.
• Shipments can be monitored and routes adjusted in real-time, thanks to data analysis and visualization techniques, GPS-enabled mobile computing and telematics, and cloud-based infrastructure.
• Supply chain networks enable real-time delivery and production data to be shared between external suppliers and distributors and internal manufacturing and warehousing facilities.
• Warehouse and inventory management are being transformed by advanced robotics and sensor technologies, with even the futuristic vision of a true 'lights out' warehouse (operated entirely by robots able to work 24/7/365, with no on-premise human managers) no longer a far-fetched prospect.
• Further out on the horizon, 3D printing has the potential to significantly disrupt supply chains by enabling companies or customers to manufacture parts or products at or near the point of consumption, obviating much of the storage and transportation requirements of traditional manufacturing.
Despite the clear opportunity for significant, measurable performance improvements across a wide range of metrics to be gained by adopting these and other digital technologies in their supply chains, many supply chain executives find themselves struggling to fully exploit the benefits of more mature supply chain technologies such as RFID sensors or Advanced Planning & Scheduling systems.
Indeed, the example set by digital supply chain leaders such as Amazon, Inditex, Procter & Gamble, or Zappos contrasts sharply with the more prosaic reality experienced by many companies, where digital supply chain capabilities that range from modest to essentially non-existent are much more the norm.
Consequently, there is a strong and growing demand for the services of those consulting providers that can demonstrate capabilities that combine in-depth knowledge and experience in the areas of supply chain, digital technologies, and client industries.
Brendan Williams is the Associate Director and Lead for Digital Consulting Research, ALM Intelligence.