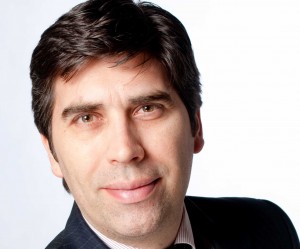 ALM Intelligence's Naima Hoque recently had the opportunity to sit down with Alessandro Di Fiore to discuss his firm and its recent expansion into the Americas with a newly opened office in Boston. Alessandro Di Fiore is founder and CEO of the European Centre for Strategic Innovation and ECSI Consulting, based in London.
ALM Intelligence: Tell us about your firm.
Di Fiore: We are a boutique consulting firm singularly focused on strategic innovation and innovation management. We facilitate innovation at client organizations by designing and establishing the capabilities that foster systematic high performances. We launched our firm in 2012 with offices in London, Milan and most recently in Boston.
ALM Intelligence: Why did you start ECSI?
Di Fiore: I can point to many recent surveys and studies that show that CEOs view innovation as the top critical capability for their companies to succeed in the future, but very few of them are currently satisfied with their firm's ability to innovate. Nor do they really know how to do so. We help companies build their internal capabilities to innovate; how to develop and establish processes, methods and systems and then internalize them.
ALM Intelligence: Many firms focus on growth and innovation, what makes ECSI unique?
Di Fiore: While there are firms out there that focus on ideation/creativity techniques and others on design-thinking, these firms typically focus on developing new products or services on a one time basis. In contrast, we come from strategy and organizational development consulting disciplines. What ECSI is trying to do is to help organizations establish operating models with repeatable processes that can be used time and again to support systematic, repeatable innovation performances. There are several ways we do this. One way is to incorporate innovation into job descriptions by providing employees with the time and methods to think about and generate new ideas and business models. Another example is to establish an organizational structure that operates outside normal business routines—separate from core business units and with its own dedicated budget—that is responsible for funding and incubating ideas from their initial stage through to conception.
ALM Intelligence: What makes it so difficult?
Di Fiore: While management knows they want to become more innovative, they typically hand off the task to someone too low in the organization to be truly effective. Even in organizations where there is a Chief Innovation Officer (CIO), the position although new is still hampered by internal power structures and politics limiting its scope and clarity on responsibilities. Our research shows that to be effective the CIO needs to report to the CEO/Corporate Board and not to the head of marketing or R&D. Boards involvement raises awareness, can make innovation a priority item and allocate resources. Moreover, we find that many people wrongly think that the CIO is the person that comes up with big ideas. But our work on the role of the CIO highlights that the way for the CIO to add value to a firm is not by being the one who generates ideas, but rather the one who brings the methods, skills, processes and structures that create and embed an innovation culture within the organization. We say that the CIO should be an Architect of an "innovation friendly" environment within his/her organization.
ALM Intelligence: What does the future hold for ECSI?
Di Fiore: Our goal is to stay on the forefront of management thinking and our strategy is to bridge the latest, leading-edge thinking into management practice. When a new management idea becomes mainstream we move on in search of the next relevant one. We accomplish this in several ways. The first is through our affiliate organization, the European Center for Strategic Innovation, which is our management research and executive education center focused on business innovation. Another is through our collaboration and co-creation with leading thinkers at academic institutions. We are currently working with several professors at INSEAD, London Business School and Harvard Business School to engineer their ideas into commercially-viable and scalable business consulting service offerings. It's a mutually beneficial relationship where we get access to leading-edge researches and thinking and the professors get to market test their ideas and receive valuable feedback to refine or expand their approach. We currently have five such relationships and are looking to expand.