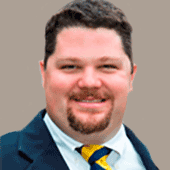 Millennials are the Largest Group in the Workforce.
Last year, we noted millennials (Generation Y) had surpassed Generation X as the largest group in the workforce. Since that time, rumor has it that millennials come from a certain mold; they are lazy, skill-lacking, unprepared digital-addicts. It is time to throw these assumptions away—within the next ten years millennials will make up 75 percent of the global workforce and 50 percent of the professional services industry.
High turnover
We noted over the past several years that turnover has increased and is hovering around 16 percent. Largely represented here is the 'millennial churn' associated with the generation only remaining at consulting firms for about two years.
Millennials place a higher emphasis on morals and ethics of organizations; if they feel the firm is making a difference with regard to socio and environmental impact, they stay. What are companies doing to give back to their community, how are they environmentally conscious? Millennials place far greater importance on community, employee health, and employee growth and development.
Organizations are lacking
Current leaders, on the other hand, seem to be more concerned with ensuring the continuation of the organization for the future—millennials' general consensus is that companies are too focused on profits. Professional services firms need to recognize the millennial generation as one associated with the will to learn and work hard—Generation Y just wants to do it in their own way.
The sense of loyalty among millennials to their organizations is almost nonexistent because they feel the organization lacks in response to what millennials value. These conflicting values, paired with the sense of lack of leadership-skill development, makes it easier for individuals to move to another organization.
What to do about it
Firms need to recognize the costs with high turnover and determine if these are acceptable losses of potential talent and future leadership. The disconnect between firms and millennials is only increasing without some give from firms. Some firms know there is a problem and have no clue how to go about fixing it. Without decisive action from above recognizing it, prepare for exodus as a regular part of doing business with a younger workforce.
Jon Miner is a Research Analyst and Lead for Operating Metrics Consulting Research. Jon's focus is on ALM Intelligence's Operating Metrics research. He manages the compensation in consulting portfolio, performance metrics portfolio and frequently contributes to ALM Intelligence's other ongoing market research efforts.