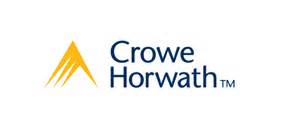 To help organizations turn the vast amounts of data produced by ERP systems into analytics that can be used to drive operational growth and bottom-line performance, Crowe Horwath has introduced the Crowe Analysis Platform working capital solution.
The transaction-driven aspects of working capital are payables, receivables, and both raw materials and finished goods inventory. The Crowe Analysis Platform working capital solution organizes existing ERP transactional data in ways that allow management to analyze the components with greater precision, says Bart Kelly, a principal in Crowe advisory services.
"More and more data is being generated, but manufacturers have historically lacked a method to analyze it accurately," Kelly says. "Our solution automates working capital analyses to pinpoint potential gaps and opportunities. It quantifies the data so that management can make smart decisions to help them lower cost, enhance performance and improve margins."
Kelly says Crowe recently implemented the solution for a manufacturer with $350 million in revenue, 10 production sites and more than 20 distribution locations. The manufacturer had struggled with aging inventory, increasing competition and a lack of stock on hand. Using the working capital tools of the Crowe Analysis Platform, the company was able to identify inaccurate ERP data, change and re-categorize stock keeping unit (SKU) classifications and identify numerous other improvement opportunities.
As a result, the company reduced inventory levels by more than 25 percent over a period of six months, while maintaining or improving customer service levels. Its inventory turns increased by 34 percent and on-time deliveries increased as well, Kelly says.
The Crowe Analysis Platform working capital solution is web-based, accessible through a password-secured portal and can be adapted to each company's specifications. It also features an intuitive, step-by-step wizard that guides users through the set-up process.
"Many manufacturers have made huge investments in technology. We used our deep manufacturing expertise to develop the Crowe Analysis Platform working capital solution so that companies can reap the rewards of their investment by using their data to make better, more informed decisions," Kelly says.