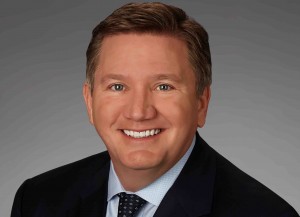 Scott Redfearn Protiviti Excellence in Leadership
Scott Redfearn is Protiviti's global HR leader and a member of the seven-person Executive Team reporting to the CEO. He oversees the management of a diverse multi-generational workforce of nearly 4,000 people in 70 offices and 25 countries.
During his nine-year tenure with the firm, Protiviti's brand and profile—both inside the consulting profession and outside of it—have incrementally and systematically improved, recently culminating with Protiviti being named as one of Consulting magazine's Best Firms to Work For two consecutive years. For this and other reasons, Redfearn is being recognized as a Top 25 Consultant for Excellence in Leadership.
"Watching Protiviti move into the spotlight externally has been a real energizer to our people and to me personally," he says. "We know that Protiviti is an exceptional organization, and it is gratifying to see others discovering this, too."
In his current role, Redfearn is responsible for all facets of human resources and talent management. He has been responsible for developing a range of recruiting, onboarding, training, benefits and mobility programs. His global people strategy continues to provide innovative recognition, meaningful career experiences, work-life balance and flexible career alternatives for Protiviti employees.
"In my time at Protiviti and in my prior roles, I have been fortunate to be a part of leadership teams that genuinely value HR for what we can contribute to the business – top line, bottom line, and everything in between," Redfearn says. "In that environment, I feel that I have been a critical part of helping the business grow and cementing a great culture."
Under Redfearn's leadership, global employee engagement at Protiviti has strengthened to new levels as measured by a third-party managed employee survey, and he has mobilized the firm's HR team to execute a global people strategy with programs that provide innovative recognition, meaningful global career experiences, work-life balance, and flexible career alternatives for its people.
Redfearn says that provides him plenty of motivation. "I am motivated when I am working with people I respect to build something of lasting value and impact—perfectly describing my experience with Protiviti," he says.
Given his roles in HR over the years, Redfearn says he's found that consulting firms typically understand the importance of their human capital in their success. "I believe that great firms have great people, but they also have to have a rich culture that equips and trusts people to contribute to their fullest," he says. "Helping build that environment is tough, but exhilarating."
As far as being recognized as one of the Top 25 Consultants, Redfearn says receiving the award encourages him to keep pressing forward on strengthening Protiviti's culture as a competitive edge in the marketplace. "For our team at Protiviti and for our clients, I hope this award somehow conveys our firm's genuine commitment to our people," he says.
What's the biggest factor to your success?
"I have always believed in the power of genuine optimism, so I try to cast a vision around the possibilities rather than the constraints."