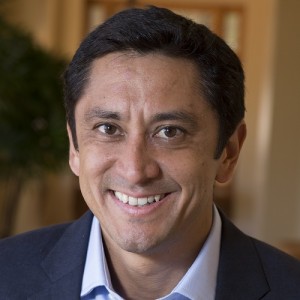 Rohan Fernando ZS Associates Excellence in Leadership
One of the most important aspects of a good leader is the ability to take on whatever complex challenges are thrown your way with a certain degree of fearlessness. By that measure, ZS Associates' Rohan Fernando is well suited as the winner of our Top 25 Consultants award in the Excellence in Leadership category.
Over his 20 year career at ZS, Fernando has launched offices and led ambitious organizational overhauls and complex expansions everywhere from Milan to India to Singapore and beyond, growing ZS' headcount in Asia from 800 to more than 3,000 in just four years, growing revenue by 300 percent in that same time. His colleagues use words like "versatile" and "bold" to describe him, and we can see why.
This past December, Fernando transitioned into a new role for ZS as lead of its Business Consulting group, which he has been tasked with shaping over the near term. "We have initiated a design project to define the right structure and leadership group for the next three to four years. Areas of focus include driving more advisory work, further strengthening our analytics arm and integrating our capabilities across consulting, operations and technology. It is highly rewarding to shape such an important group at ZS," he says.
As you might expect, of his many accomplishments, Fernando says he's most proud of his work in Asia. "I have had many roles at ZS and have lived in many countries, but India was particularly fascinating. We scaled our India organization from about 850 people when I arrived in 2012 to approximately 3,500 today."
When he started in the role, he initiated a strategy project called 'Imagining India' to define how the firm would scale the organization. The local team needed to own the direction, so it involved many individuals who have since grown into transformative leaders.
"We changed many key aspects of the leadership structure based on ZS's own global model of working with clients. I worked with some amazing people in India, and it was an incredibly rewarding and fun time in my professional career." he says.
When asked what motivates him to excel, Fernando says it's a combination of his goal-oriented personality and the self-development focus baked into ZS' culture, which he says has a naturally motivating effect.
He also shares the credit with "amazing" mentors and role models over the course of his career. He cites simplicity, good teamwork and quickly getting to the core issue as the biggest factors to his success.
What does winning the award mean to you, your firm and your clients?
"It is fantastic to be recognized with this industry award and to be in the company of these other incredibly successful consulting professionals. Like many of us I am sure, I often struggle to explain to people what I actually do. I am hoping this award and process will help me finally explain to my daughter what I do and that there is a whole profession of people out there doing the same thing!"