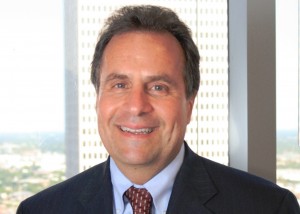 Philip Tenenbaum Mercer Excellence in Energy
Philip Tenenbaum says the last 18 months have proven difficult for many in the energy industry. "Considering these challenges, I am most proud of successfully providing human capital optimization—dual focus on cost savings and performance enhancement—ideas and solutions to oil & gas employers on strategies to survive the short term without jeopardizing the long term," he says.
Tenenbaum is a Senior Partner of Mercer, and is the firm's Global Industry Vertical Leader and Global Energy Vertical Leader. He has more than 30 years of human resource consulting experience and currently serves as global client relationship manager for several of the firm's clients. Additionally, he serves as Mercer's representative to the Marsh & McLennan Companies Energy Advantage Initiative. His focus is alignment of business and HR strategy.
"Through my long career at Mercer, I am most pleased with how I expanded my core skill set (pension actuary) to include sales, management, and industry-specific knowledge," he says. "This expansion of my skill set has enabled me to deliver increased value to my clients and Mercer."
The consulting profession provides a unique opportunity to help both clients and colleagues achieve or exceed their goals in a wide variety of circumstances across geographies and cultures, he says. The diversity of people and projects keeps the profession dynamic and exciting.
"Throughout my career, I have always placed enormous importance on creating exciting and challenging growth opportunities for my colleagues," Tenenbaum says. "This has been highly rewarding to me, and it has also had a residual benefit for Mercer."
Consultants are not likely to walk away from their client and leadership responsibilities—if there is an interesting and challenging new opportunity, like starting an Energy Vertical consulting practice. "You must rely on colleagues who are ready and willing to take on new responsibilities," he says.
As far as the Top 25 award itself, Tenenbaum says that being nominated for, and winning, this award is truly an honor.
"The recognition reflects Mercer's dedication to our clients and the flexibility I've been given to successfully innovate and collaborate with clients," he says. "With the fast pace of the world, it is gratifying to know that I am making a positive impact on my firm and clients, and I am humbled by the response I've received thus far."
What's the biggest factor to your success?
"My success can be attributed to the combination of drive, patience, a sense of humor, and work/life balance. I view my career as very similar to completing a marathon; only ensuring that all four of these factors are aligned have I been able to pace myself and finish many races! I am goal-oriented and have set short and long term goals for myself in both my personal and professional lives. Achievement of those goals, both financial and non-financial, and the satisfaction that results, drives me."