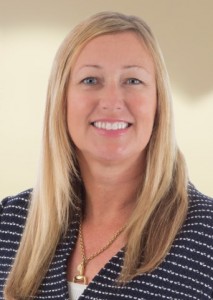 Lisa Voeller Crowe Horwath Excellence in Healthcare
Over the past 12 months, Lisa Voeller has worked with state and local government leaders who are focused on improving public safety, protecting and promoting our natural resources and providing cost-effective government services.
"I have seen real changes with the implementation of innovative solutions that enhance the lives of each of us," Voeller says. "I appreciate the opportunity to constantly learn and grow. The consulting profession allows for a great diversity in projects; each project is unique with its own set of challenges and learning opportunities. Because of this, I can continuously learn and grow to provide innovative and sustainable solutions."
As leader of Crowe's Government Advisory Consulting practice, Voeller has 29 years of management consulting experience, working primarily with public sector clients. She has led and managed many large and complex consulting projects involving financial and economic analyses, large mega-project development and implementation, alternative funding analyses, and strategic planning.
On April 1, Voeller became Managing Partner of Crowe's broader Government Consulting practice, overseeing the delivery of consulting and advisory services for the firm's entire public sector footprint.
Ask her what's been the biggest factor to her success, and she'll say being passionate about what she does. "I love the challenges and intrinsic rewards in making a difference—a difference for clients, people I work with and, ultimately, to the constituents and people my government clients serve," Voeller says.
She has extensive knowledge and experience working with some of the largest State of California departments and agencies, in addition to many cities and counties. She has also worked with many of the state's largest, most complex systems and has performed work with various IT organizations at the local government level. Her projects have helped large governmental clients leverage technology solutions such as ERP, CRM, eProcurement, and eGovernment.
Menwhile, Voeller says she is personally passionate about mentoring and supporting others. "I find that people will bring diverse and innovative ideas when they are in an environment that fosters innovation and creative thinking. In this process, I have been fortunate to be part of many 'firsts'—projects that set the precedence for others to emulate and follow."
As far as being recognized as one of the Top 25 Consultants, Voeller says she's humbled to receive "this prestigious award in an industry comprised of smart, talented and innovative individuals," she says. "This award recognizes the impact we can make on our clients and people. For Crowe, this award solidifies our core values of care, share, invest and grow, and it validates the work we do for our clients."
What motivates you to excel?
"I am motivated by seeing others succeed and excel. I work with an amazing team of talented, innovative and dedicated individuals who care about each other and about our clients. Helping my team succeed and deliver high quality and value to our clients energizes me."