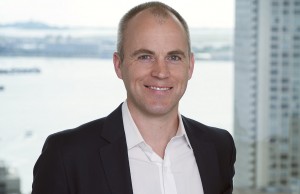 Alan Lewis L.E.K. Consulting Excellence in Retail
In an industry like retail, where companies often operate with razor-thin profit margins, realizing hundreds of millions of dollars of incremental profit and placing big bets to establish new platforms for growth can mean the difference between a shuttered door and another year in business. Those are among the many transformative efforts executed by L.E.K Consulting's Alan Lewis, who for these and other reasons is our winner of the Top 25 Consultants Award in the Excellence in Retail category.
Lewis is managing director for L.E.K. Consulting and co-leads its Edge Strategy practice. In fact, he literally wrote the book on Edge Strategy along with colleague Dan McKone. Edge Strategy: A New Mindset for Profitable Growth, was just released by the Harvard Business Press. In it, Lewis outlines a practical framework for finding new growth opportunities, applicable to companies across all industries.
In addition to the release of his book, some of his proudest recent moments came from seeing results take root after lending a hand in achieving important wins for clients.
"We worked with a regional organic grocer to turnaround store performance in the first half of the year, including a complete reboot of store layout and operations delivering double digit relative store growth. We helped one of the biggest brands in home furnishings undergo a complex reorganization of its entire commercial function, which proved to be immediately successful in helping them grow their business with some of their largest customers. I am also proud of the successes we had in the last year helping a new management team at a major global travel company to drive performance improvement of one of its most important business units and generate tens of millions in new annual profit dollars," he says.
It's focusing on "the human aspect" of the consulting profession that Lewis credits as the biggest factor to his success. "Clearly we have to produce great work for the companies with which we work, but at the end of the day we work with people. Our clients are people: not RFPs and project briefs, or even companies. I always try to focus on how we can help the people who hire us to succeed, and not just in how we can produce great work for them and their companies," he says.
The thing that keeps him motivated to keep performing at such a high level, Lewis says, is seeing his clients succeed. "It is our greatest success to be entrusted by them with their biggest problems and challenges. To that end, the thing that motivates me the most is to ensure we reward that trust with great outcomes and performance.
What does winning the award mean to you, your firm and your clients?
"I am honored and excited to receive this award. Honored because I know every day our industry is staffed by some of the hardest working and most talented people out there, so to be distinguished in such a group is an honor. Excited because the hard work, enthusiasm, and dedication our teams deliver every day and the successes that we've helped clients to achieve are being recognized through this award."