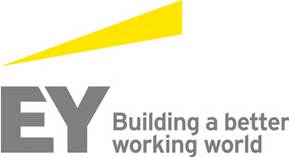 EY and Adobe have today announced a new strategic alliance that will expand EY's digital experience and web content services to help clients with their digital transformations.
Adobe, a leader in digital marketing solutions, will team with EY to help companies improve profitability and gain competitive advantage through digital transformation programs, says Greg Jenko, Principal wth EY and EY Americas Global Digital and Emerging Technology leader.
"As the market continues to shift toward the concepts of digital enterprise and experience-led transformation, EY sees this as a key opportunity to team with Adobe to develop a new suite of capabilities and offerings to support our clients in this digital ecosystem," Jenko says. "The alliance with Adobe further strengthens EY's ability to provide clients with a complete digital marketing suite for strategy, marketing technology, content management and analytics."
The alliance with Adobe will help EY clients to quickly implement large-scale digital services and integrate insights from Adobe Analytics into Adobe Experience Manager (AEM) to improve customer engagement across the web, social and mobile channels.
Meanwhile, Norman Lonergan, EY Global Vice Chair, Advisory, says the strategic alliance is necessary to "address our clients' ever-changing demands for skills, tools and services, we are building on our own technology platforms as well as forming strategic alliances and making acquisitions. The EY alliance with Adobe enhances our ability to give clients large-scale digital services and integrated web analytics to help them improve engagements with their customers across web, social and mobile channels."
Adobe recently announced a strategic partnership with Microsoft Corporation to integrate Adobe Marketing Cloud into Microsoft's Dynamics, which closely aligns with the 2015 EY alliance with Microsoft.