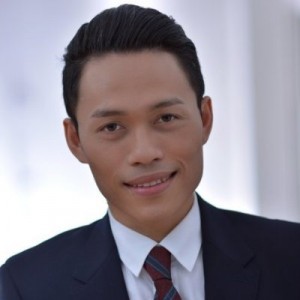 Michael Yusingbo
PWC
Excellence in Leadership
Age: 34
Michael Yusingbo is a Partner in PwC's Advisory practice serving a number of key clients across sectors to include Technology, Entertainment, Media, Consumer and Private Equity. He joined PwC's Technology consulting practice as a staff in 2005 and progressed very quickly to be admitted to the PwC Partnership in 2015.
I am very proud that I made partner at PwC," Yusingbo says. "It stands as a recognition of all the hard work and sacrifices that I have made, along with my mentors, my teams, my clients and my family."
His success has not been a surprise given his consistent track record of client service and practice development from his very early days as a consultant. His also has vast global experience, having worked in Asia, Europe and Americas.
He has coached, mentored and developed multiple high performing teams that have contributed to the overall practice growth. "I have an amazing team at PwC. Their passion and energy keeps me excited to go to work every day," he says. "Their unwavering support propels me to move forward and makes me overcome challenges along the way."
PwC's purpose, he says, is to build trust in society and solve important problems. "These are exciting times. Populations are growing. Technology is in the forefront. The world is rapidly changing," he says. "Problems are becoming more global and more complex. There is an abundance of opportunities to make a difference in our clients and our society."
He says winning the award is "a recognition of all the hard work and investments I have made in this profession over the years," he says. "It inspires me to continue learning, growing and winning!"