Capgemini Consulting
Type of Work: Pro Bono
Client: Smile Train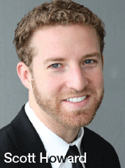 Earlier this year, Smile Train, an international children's charity with a sustainable approach to a single, solvable problem: cleft lip and palate irregularities, met its very ambitious goal of 1 million successful surgeries.
"Reaching that goal was what we like to call here at Smile Train a 'smilestone' and thanks to our partnerships with Capgemini, we were able to make it happen," says Shari Mason, Senior Director of Integrated Marketing at Smile Train. "We celebrate reaching that goal for sure, but there are still millions of children out there that need our help and our work is never done."
Last summer, Capgemini Consulting began the pro-bono relationship with Smile Train. Over the course of 20 weeks, Capgemini offered pro-bono consulting services equivalent to more than $500,000 to help transform its worldwide partner engagement model.
That's an impressive dollar amount, for sure, but Pamela Sheeran, Vice President and Regional Director, Americas for Smile Train, says the investment from Capgemini invaluable. "The amount of support that Capgemini gave us on this one particular project was able to help us do what we do even better," she says.
By working with Capgemini, Smile Train has been able to evaluate and redesign its global partnership model. By improving the way it engages and incentivizes its global community of local agents, doctors and hospitals in more than 85 developing countries, Smile Train has been able to successfully deliver more cleft repair surgeries to children around the world.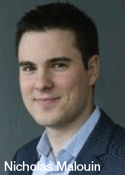 After identifying and analyzing Smile Train's internal challenges by surveying key stakeholders—doctors, nurses and those responsible for identifying candidates and organizing surgeries locally—Capgemini executed a ten-week program to standardize Smile Train's existing partner engagement model and elevate its brand affinity with regional partners and hospitals, says Scott Howard, ProBono Project Lead for Capgemini.
Capgemini conducted a multi-phase assessment with Smile Train's team to first identify components and gaps within its existing business model, says Nicholas Malouin, Senior Consultant, Strategy Transformations at Capgemini.
The diagnosis led the team to identify six work streams to improve engagement: Internal communication plan redesign, recognition program design, knowledge management implementation, quality improvement, business management capabilities development, and grant strategy assessment. "We're working with a pretty deep bench and we can bring in different members of the team and we can rotate people in and out when the dynamics of the project change," Malouin says. "As the project changed, we could offer a diverse background of people who were always willing to support Smile Train.
In addition, Smile Train has been able to improve its operations to be more inclusive of all stakeholders involved with families and patients before, during and after surgery. As a result, it continues to increase the number of successful cleft surgeries performed and has leveraged its overall partner network to better support donor engagement. This has created greater awareness for this global issue that impacts more than 170,000 children a year.
"The surgery costs just $250 and it really changes a child's life forever. I don't think you can find a better cause out there, to be honest," Howard says. "And we're extremely proud to partner with Smile Train to help them change a child's life forever."
In addition to providing pro-bono work, Capgemini has provided monetary support to Smile Train by hosting internal and external fundraisers, and will continue to foster an ongoing relationship through partner engagement. In fact, the two just agreed upon another pro-bono engagement.