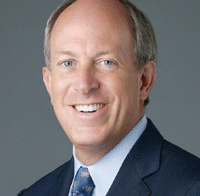 Michael Halloran
Senior Partner
Mercer
Excellence in Client Service
Michael Halloran is a Senior Partner at Mercer, specializing in executive compensation, an issue that he's worked on for over 25 years. Halloran's clients include major publicly-traded companies across several industries, with concentrations in consumer goods, energy, healthcare, insurance, manufacturing and retail. He joined Mercer in 2001.
Halloran says a significant accomplishment that's taken place over the course of the last year has been Mercer's involvement in several major spinoffs. "When these occur, you have the opportunity to have an impact on two organizations at the same time—shaping the executive compensation and related governance programs for a new public company while revamping the programs for the predecessor company," he says. "There are challenges ranging from new philosophies and strategies, program design, communication and administration."
Halloran is focused is on providing advice and direction to compensation committees and senior management teams on the levels, design and administration of total compensation packages for executive teams; designing executive incentive plans, and providing counsel to compensation committees on governance issues related to executive compensation.
"The need for creative advice under very tight time constraints creates high demands and expectations for all," he says. "I am inspired to help clients succeed. A compensation program that is designed specifically to align the goals of a company, its shareholders and its executive team can have a profound effect on the company's ability to meet the challenges of their marketplace and drive growth. Finding that balance is an exciting challenge."
There is also the competitive aspect of being part of the best firm in the field, and wanting to do everything possible to maintain that position, Halloran says.
When you ask him what's been the biggest factor to his success, Halloran says he is "surrounded by extremely talented and driven consultants," he says. "I have an experienced and committed team of colleagues with laser-like focus on providing creative solutions and high-quality responsiveness to clients."
Meanwhile, Halloran says internally, it's exciting to see those "extremely talented and driven consultants" continue to grow. In 2013, three staff members who joined Mercer very early in their careers were promoted to Principal. "It's rewarding to have played a role in their growth and development."
As far as the Top 25 Award, Halloran says the recognition is both flattering and humbling. "It reflects the efforts of many colleagues and the support of an outstanding organization," he says. "Also, it's a rewarding acknowledgment of the trust our clients have in what we do for them and the confidence Mercer has in me to support our clients and lead our client teams. It is a very special career experience."

What stands out the most about the work you do?
"This is an exciting and challenging time to be in this business. The topic of executive pay is a daily headline event. The work we do has a meaningful impact on our clients' business. We deal with the crossroads of corporate strategy, building shareholder value, motivation of top talent and overall sound corporate governance. Rarely a day goes by without a question from a client's top management team or Board about these issues. The outcomes can have a direct influence on a company's business and its reputation."