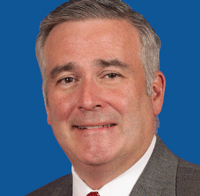 Hugh MacArthur
Partner, Global Head of Private Equity Practice
Bain & Company
Excellence in Financial Services
When Hugh MacArthur and a few others wanted to start a dedicated practice working with financial investors almost twenty years ago, there were a few skeptics. None of Bain's competitors did this type of work; yet, MacArthur says when he brought the idea to the partnership, the firm believed in the passion of those presenting the idea.
"The opportunity to create such a valuable business wouldn't be possible in most places, and we draw on almost every partner in the firm at one time or another to bring their expertise to bear in delivering value for our clients. It's a total global effort," he says. "It's been an amazing journey."
So MacArthur co-founded Bain's Private Equity Practice in 1995, which is today the world's largest advisor to the private equity industry, and more than four-times larger than its nearest competitor.
"I'm proud of the fact that Bain's private equity business hit a record high in 2013 despite the fact that we have had flat markets in terms of deal volume and values since 2008," MacArthur says. "The results are a tribute to the global team we have developed over the years. We have dedicated private equity partners in every region of the world who are commitment to the business, have deep expertise in recognizing what makes good deals and bad deals. They are what drives our success with clients."
Bain's Private Equity Practice represents 25 percent of the firm's total revenues, and it has conducted due diligence on over 6,000 companies.
Over the past 15 years, Bain's Private Equity Practice has participated in more than half of all deals conducted worldwide with a total enterprise value of more than $500 million.
MacArthur says he's incredibly proud of the fact that Bain is the largest consultancy to the financial investor universe.
"Once investors saw what we could do to help them, it unleashed a torrent of demand that has continued until this day," he says. "But we know we need to stay humble to continue to succeed. The financial investor universe is actually quite small. You are only as good as your last piece of work. And, these clients are the ultimate in terms of demanding results."
MacArthur says he enjoys being on the cutting edge of the private investment world with a team of more than 100 partners around the world who focus solely on advising investors.
"Wherever I turn up, I find energized Bain partners ready to tackle the day with the investors in their region," MacArthur says. "I feed off of that energy."

What does winning the Top 25 Consultans Award mean to you, your firm and your clients?
"Winning the Top 25 Award is an exceptional honor. It's something that I never dreamed of when I joined Bain 22 years ago. I'd like to think of the award as a team recognition. No partner, certainly not me, deserves an award like this on his or her own. Without the team I have the privilege to work with around the globe, we wouldn't have this fantastic practice and wonderful roster of clients. Our reach and our voice as the last word in all things financial investment-related is a testament to the thousands and thousands of deals we have supported over the years. In that sense it is very much a team effort. I love the fact that this award provides a spotlight for what we've accomplished. It's flattering and humbling."