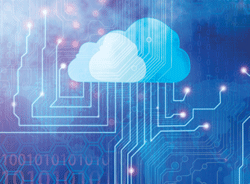 By Ruth McHenry
It's time for providers of market intelligence and databases to make a formal commitment to their clients that every one of their data points is current and as accurate as possible.
Our company recently launched a corporate-wide quality initiative to optimize reliability and usability of our cloud-based solutions. In working on this year-long project, we identified three key areas that must be addressed to ensure the reliability and usability of data, reports, and analysis for investment and biopharmaceutical decision-making:
Data Integrity: Underlying internal and external data sources must be current and accurate to create reliable reports and up-to-date analysis.
Consistency: Results and recommendations from diverse searches should reach uniform conclusions and be presented in a familiar manner for a seamless user experience.
Accessibility: Streamlined and intuitive interfaces need constant refinement to reduce the number of clicks between a customer's inquiry and an actionable result.
As the big data requirements of global industries mature, it's not enough to simply provide data. We have to stay ahead of the curve by innovating with services, features and analysis that deliver practical answers based on trustworthy data.
Customers deserve a robust, formal and transparent commitment that the information solutions they use give them a competitive advantage and enable them to dominate their global markets. Each client has a specific way of doing business and needs reports tailored to their exact requirements. Reports should be automatically segmented, scheduled and distributed as clients require, ensuring the right people receive the correct reports on time when they need them. Reports may be delivered securely over the Web, via a custom front-end branded specifically for each client or over a data feed. Clients also should be able to upload and update data hosted at a consultant organization's facility using an intuitive web form.
Most clients want to do more with their data than move it offsite to a hosting facility. Custom algorithms can integrate disparate data sources and enable clients to take action on the value hidden inside. Analysis of logical groupings and diagnostic linking often leads to beneficial revelations; for example, being able to match customers of different products into households to develop targeted campaigns for cross- and up-selling.
Here are two examples of how two companies in very different markets—banking and pharmaceuticals—used cloud-based systems to dramatically improve data quality for marketing and revenue generation:
1. A national bank leverages 15+ Terabytes of data in over 50 disparate sources .
A large commercial bank wanted software flexibility when hosting their critical marketing database which was composed of numerous disparate sources of millions of accounts. They wanted to improve visibility and user access across massive data sets from dozens of disconnected sources to automate mundane tasks and improve decision making.
The bank's IT team worked with their consultants to build a solution from the ground up including a custom central data repository consolidating 50 disparate sources into a 15-plus terabyte data warehouse with permissions-based access through an intuitive online user interface. Features included:

Data housing and access—Secure hosting and consolidation of data streams for 1,600 individual branches to manage product, account and transactional history for business and marketing/sales initiatives, from retail and commercial applications to student loans.
Powerful analytical tools—Oracle Analytics Suite, SQL Plus and a flexible infrastructure for additional tools (e.g. SAS, Campaign Management).
Custom householding & enterprising algorithms—A 360-degree view of customers enabled the bank to identify trends, understand profitability, determine ideal product mix, increase loyalty and identify ideal opportunities throughout the customer lifecycle.
Process automation—Replaced manual and repetitive processes, increasing efficiency and enabling key bank personnel to focus on making strategic decisions.
Dedicated support—Implementation, technical and project management teams provided training, live support and precise documentation to ensure continual success.
This fully hosted and customized cloud-based solution has saved the bank significant time and money while consolidating massive dispersed data sets into one secure centralized repository. The bank has unprecedented data access, a 360-degree view of the customer, and clear visibility for householding trends and more strategic business decisions across its nearly 2,000 individual branches.
2. A top 5 pharmaceutical company builds a data warehouse to identify revenue opportunities.
A pharmaceutical innovator wanted to enable real-time management and faster identification of critical revenue generating molecule in-licensing deals: This is a challenge, even for the largest pharmaceutical companies in the world. This pharma giant worked with a consulting firm to develop a central repository and a cloud-based user interface for tracking, analyzing and accessing agreements.
Their new cloud based system automates manual and repetitive tasks. It improves cross-departmental transparency and deal management with features including:
Integrated competitive intelligence—The pharmaceutical company can match and link molecule deal profiles to enable one-click access to analyze competitive activity for similar drug programs.
Real-time user data transcription—An online interface provides direct access to custom templates with intuitive CRM-like data entry, allowing users to search, add, edit, delete and export deal milestones and updates.
Custom reporting—Instant access to real time reports featuring metrics and analytics enables the pharmaceutical company to take action on molecule and market trends.
User permissions—The pharmaceutical company has complete control over which roles and departments are able to view and/or edit specific profiles and fields. This ensures sensitive data is secure and that users are focused on the data they need.
The pharma company now makes better decisions and saves significant time and money by consolidating critical molecule management into a fully hosted, cloud-based system with an intuitive interface and custom reporting.
By having even a loosely defined commitment all database and market intelligence providers can improve our industry's reputation and help our clients make money. We're willing to sign a pledge that our data quality is accurate as humanly possible. Let's talk.
Ruth McHenry oversees the strategic direction and daily operations of Infinata, a company that offers custom data services and market intelligence to the financial and
biopharmaceutical industries. She can be reached at rmchenry@infinata.com.