A smart phone or tablet is only as useful as its apps. These affordable add-ons to your personal devices may quickly become your I-don't-know-how-I-lived-without-it utilities. Below are our editors' top applications for the tech-savvy consultant on the go.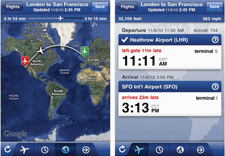 FlightTrack Pro
Publisher: Mobiata
$9.99
For $10, you'll never have to check ahead for flight delays or other scheduling annoyances. To use the app, all you do is forward your airline confirmation email and the app automatically enters your itinerary information. You'll then be automatically notified if anything changes and be able to search alternative schedules. For the travel nerd inside every road warrior, it'll also notify you about your aircraft type, speed, and altitude of your flight. The app is available for both the iPhone and iPad. A basic $5 version is also available.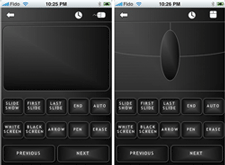 mbPointer
Publisher: Haw-Yuan Yang
Price: $2.99
We've all been there: you've spent weeks preparing the deck for the presentation, and you're about to wow your clients when you realize your PowerPoint pointer's batteries are dead. You have two options, you can stay tethered to your laptop to or you can buy an app that turns your smart phone into a dynamic slide advancer/presenter tool. The pen and erase functions allow you to edit notes from your phone/tablet during the presentation. And the mouse/keypad allows you to "scroll" with a flick of your finger.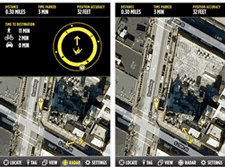 Mynav
Publisher: Winfield & Co.
Price: $1.99
Running late to a client meeting you park your rental car on the street in the first spot you find. You return hours later, your mind spent from the presentation, and you don't remember where you parked. This app uses GPS and mapping technology to remind you where you parked and how to get there. If you've ever been convinced that someone has secretly moved your car, this app is well worth the $2.
ClockIn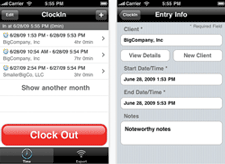 Publisher: Return7
Price: $2.99
Several studies have shown that the only way to accurately track your hours is to keep a running record. When you try to repopulate a log after the fact, it's human nature to round down—costing the firm potential billable time and lowering your utilization rate. But for less than a cup of name-brand coffee, your phone can track your billable time across multiple projects. It remembers and reminds users if they haven't punched out and can produce reports to show their time across clients. The reports can be exported in an email using Microsoft Excel-compatible formats.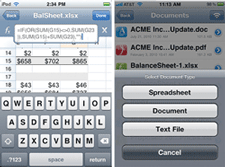 Quickoffice Mobile Office Suite
Publisher: Quickoffice
Price: $4.99
The iPhone is great for reading Word and Excel documents, but you can't edit them without apps like this one. A pocket-sized phone is not an ideal technology to create new text documents or complicated spreadsheets. But the functionality of this app allows you to edit existing documents on the go. For an extra $1 you can add a feature that allows you to easily send and receive documents you're editing on