When you're on the road, a laptop is your… well, everything. It must be reliable, powerful and fast. In today's world, laptops are indispensable. But it also means that every few years, we're all in the market for a new one. Below are some selections for your next upgrade.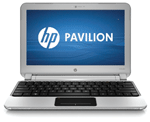 HP Pavilion dm1
$450
www.hp.com
It doesn't look and feel like the high-end laptops, but it has power almost comparable to its premium competitors at a little more than a NetBook price. Starting at about $450, it's half the price of the MacBook or the Toshiba Portege. The 11-inch laptop isn't going to be mistaken for the higher-end machines, but not every car has to be a Lexus. Honda Civics have their place. If your consultants are complaining about the computing power of NetBooks, the HP Pavilion will be a significant upgrade, especially given its above-average processor, and impressive graphics and battery life.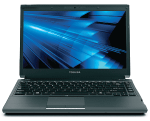 Toshiba Portege R705-P35
$899 standard; $999 with docking port
www.toshiba.com
CNET doesn't give out faint praise, so we listened when they singled out the Toshiba Portege R705 "as close to a perfect balance of design, price and performance as you'll find in a Windows laptop." For several hundred dollars less than the MacBook, you get a fast, 500GB hard drive and built-in support for 4G, enabling faster Internet access. The laptop also comes with an Intel Wireless Display, which allows you to send your screen's image to any TV equipped with a $100 Netgear Push2TV adapter—a great way of sharing your PowerPoint presentation with larger client groups.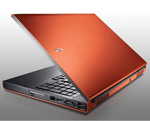 Dell Precision M6500
List price: $2,158 (available online for $1,599)
www.dell.com
For consultants on the go, there are NetBooks that are cheaper and lighter versions of laptops that can be tossed in a suitcase without much anxiety. At the high-end of the market is the Dell Precision, a very powerful (and expensive) machine that is intended more as an inner-office collaboration center than as something you want to risk putting in an airport security bin a couple of times per week. The M6500 is the luxury sports car of laptops with its 1TB of hard-drive storage space and four memory DIMM slots (holding up to 32GB of RAM). The 17-inch screen and 2.0-megapixel Webcam allow it to double as your office's Web conference center. And the Windows calculator button can quickly become an "I-can't-believe-I-used-to-have-to-go-into-applications-to-pull-this-down-before" feature. Given its weight (8.5 pounds) and limited battery life (about 90 minutes), it's not meant to come with you on the road.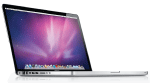 Apple MacBook
13-inch screen starts at $1,199;
17-inch screen, $2,499
www.apple.com
You get what you pay for with Apple's MacBook Pro, which is good because it's on the pricey side. Compared to prior versions, this year's model has much improved CPU updates (Intel Core i-series) and a best-in-class battery life. The laptop also includes Thunderbolt, the high-speed data/video port that is expected to take the place of USB. (Insiders expect Apple to launch new Thunderbolt-compatible peripherals in Spring 2011.) Helpful on late-night flights, the laptop's backlit keyboard is a nice touch. And the ergonomic deep palm-rests are among the deepest of any 13-inch laptop.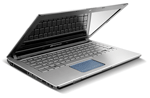 Gateway ID49C13u
$849
www.gateway.com
Gateway is making huge strides from its prior laptop incarnations. It's got power to spare (with its Intel Core i5 460M Processor and 4GB memory), though the 500GB hard drive leaves something to be desired. Video playback is above average, as is the laptop's 1.3 megapixel Webcam. It's not high enough quality for use with client video conferencing, but it can work in a pinch for connecting with team members. Even with the power adaptor, it weighs in at 5.5 pounds and offers about four-and-a-half hours of battery time.