Public sector, financial services are bright spots
The U.K. economy officially exited its recession in the fourth quarter of 2009, but there's little reason to think a robust consulting recovery is on the horizon, according to Alan Leamon, the chief executive of the U.K. Management Consulting Association.
"The consulting market in the U.K. is experiencing a steady, but slow growth rate in 2010. That's certainly welcomed after 2009, in which we experienced the first decline in demand anyone can remember," Leamon says. "Our industry moves quite parallel to the economy as a whole." The U.K. economy contracted by about five percent in 2009 and Leamon estimates that the country's consulting market shrank by between 5 and 6 percent.
Those industries that were hit first by the downturn are beginning to generate a pickup in consulting demand. "We've started to see some early pick up in financial services and retail. The financial services market, in particular, is very resilient and has a lot of work it needs to do."
The public sector, which Leamon says accounts for more than 30 percent of the U.K. consulting market, has not yet been effected by the downturn. "However, the big unknown for the U.K. market for 2010 is to what extent any new government efforts to cut the public sector deficit will impact consulting spend by the public sector," he says. "The new administration has said it wants to cut back on spending on consulting. The profession must deliver real value and savings" to prevent those cutbacks.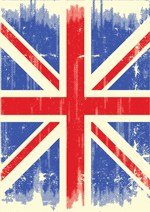 Consulting demand from the rest of the consumer industries is relatively flat, Leamon says. "We're seeing very little growth on the consumer front." There will continue to be some cost-savings work, but, he adds, "I think what we'll see more and more of, is consultants using their expertise to help companies' get more out of their existing assets."
Leamon thinks that most U.K. consulting firms are well positioned to ride an extended period of slow growth. "Based on surveys we conducted of U.K. consulting firms, what we discovered was that firms had not over-expanded during the good times. They did not build over capacity, compared to previous recessions.," he says. "A lot of firms know they've got to get through a tough period. And their consultants are understanding about their pay rates and the limited prospects for promotion. Despite these challenges, U.K. consulting firms continue to recruit good people and position themselves for better times to come."
—Jess Scheer

The Bleak Economic Outlook: Less than 1% growth for U.K. in 2010As goes the U.K. economy, so goes the U.K. consulting market. Which, based on the latest forecasts suggest at least two years of sluggish growth in demand. The U.K. economy grew by 0.3 percent in the fourth quarter of 2009 and will likely grow by no more than 0.9 percent in 2010 and 1.7 percent in 2011, according to IHS Global Insight, a leading economic forecasting company.

"Economic and financial conditions are still very challenging," IHS wrote in a recent analysis of the U.K. economy. "We find it really hard to see where decent growth will come from in the near term at least."

IHS reports that "businesses are likely to remain cautious in their capital expenditure due to substantial excess capacity, and still serious concerns and uncertainties over the outlook. … On top of this, economic activity will be held back over the medium and longer-term by the extended, major fiscal tightening that must take place to rein in the terrible public finances.

This is more likely to really start biting in 2011, but worries over the extent of the fiscal tightening needed may weigh down on consumer and business confidence and behavior in 2010, particularly if extra tightening measures are announced in the March budget or, more likely, soon after the general election that is due by midyear."

– J.S.