Padding a suitcase with books and magazines is a thing of the past, thanks to the recent explosion of electronic reading devices. Thousands of books, magazines and newspapers can be downloaded to a digital reader, giving travelers immediate access to a personal library at a fraction of the bulk and weight. Below, Consulting considers the pros and cons of four of the most popular devices.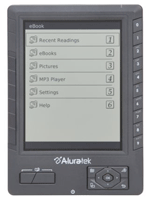 Libre
$149; www.aluratek.com
Given the price, Aluratek's Libre is a good starter model. It has a smaller screen (5 inches), a shorter battery life (a claim of 24 hours, although some think that's a bit optimistic), doesn't have a backlight, and isn't quite as user friendly as its competitors. But at less than half the price of other options, it's certainly worth considering.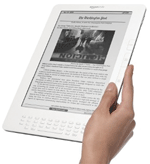 Kindle DX
$489; www.amazon.com
The new Kindle offers a bigger screen (9.7 inches) than the original (6 inches). It can store up to 3,500 books, more than double the 1,500 book capacity of the first generation Kindle, and can keep its charge for up to one week (up from four days). However, those upgrades come with a higher price ($489 for the Kindle DX vs. $259 for the original, or $155 for used versions.) The downside for Kindle is that you can only buy new books from Amazon, which potentially makes the price per book less competitive than other formats.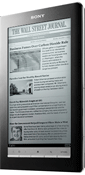 Reader Daily Edition
$400; www.sonystyle.com
Sony's wifi-enabled touch-screen has a lot to like. It's easy to navigate, downloads books and periodicals quickly, and is big (7" screen) without being bulky (it's 0.6 inches thin and weighs less than 13 ounces). Sony's book site is more limited than Amazon's Kindle site, but the device makes up for it by being able to download books from other sites. Its battery lasts about three days per charge. It is more expensive than the Libre and the original Kindle, but may look like a bargain compared to the new Kindle DX and iPad.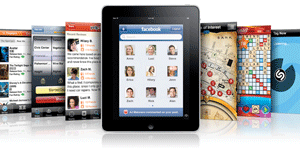 iPad
$499; www.apple.com
Apple's newest product line is far more than just a book reader. In addition to serving as an e-reader, it can surf the Web, access e-mail and calendars, organize and display photos, and download hundreds of thousands of apps from iTunes. The LED backlit-display is 9.7 inches and weighs 1.5 pounds. However, the coolness factor will cost you: The base 16GB iPad starts at $499, but a higher-end 64GB 3G version sells for $829.