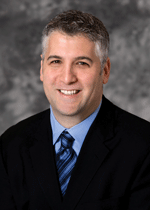 Technology advancements, work/life balance initiatives and rewards points cater to consultants
About a year ago, Marriott ExecuStay made news when it rolled out free wireless in all of its properties. But the brand didn't stop there. New technology enhancements include a streamlined online booking web site and the ability to connect expense-reporting functionality to its corporate Web site. Adam Sherer, vice president, Marriott ExecuStay, spoke recently with Consulting about the new developments at the brand.
Consulting: Marriott ExecuStay has been busy of late. What's driving all the moves you've made?
Sherer: We've really been focused on how we connect with our customers—from the beginning of the booking process all the way through the products and services we offer. About a year ago, we became the first housing provider in the U.S. to offer free wireless throughout all of our properties. We thought that was really important for the business traveler, and it's been incredibly well received. It came as a recommendation from one of our biggest customers.
The other thing we did was streamline our booking process. We were the first in the industry to launch an online booking tool that allows travelers to book real-time inventory on our Web site. And we just revamped that site to make it easier to make the booking. Booking now takes just three steps instead of six. So, we're ready no matter if travelers want to book on the phone or online. Also, in November we launched an updated Web site that has improved mapping and searching capabilities. And, we just launched the ability to connect expense-reporting functionality to the Web site.
Consulting: Are business travelers demanding these enhancements?
Sherer: People want to be in control. We also have a platform called "ExecuStay Account Services," which allows anyone from decision makers to guests to access their account information online. Depending on what level you are, you have access to different data—everything from a manager being able to track where every traveler is at a given time to a guest being able to map a location near the property.
Consulting: Consultants are the ultimate road warriors. What are you doing to meet their needs?
Sherer: Consultants are the segment of this industry that best understands what corporate housing is. Specifically, when we look at consultants, we look at work/life balance issues. So, initially that meant properties with fitness centers and restaurants. Then, interestingly, it shifted to guests looking for gyms and restaurants in the city—the hottest places to go. I think because consultants travel and work so much, they were actually looking to get out of the hotel and socialize a bit.
As a result, we have something called "Live Like a Local" that allows our guests—and specifically consultants—the opportunity to integrate into the community where they are working. Another critical piece of that work/life balance is Marriott Rewards Points. Our average length of stay is 100 days a year, and consultants are probably working more. They may be working a lot in New York, but they get to vacation in Hawaii. That's huge. We really think our brand fits in neatly with the consulting profession—more so than our competitors.
Consulting: What are the brand's plans for the rest of 2010?
Sherer: We're constantly looking for the best properties in existing and new locations. One thing we know is that status matters to consultants. They want to be put in places that are hip and new—particularly in urban areas. With the real estate market what it is, there's a lot of opportunity. In New York, we're looking at a June 1 date for a complete renovation of the Aurora, our biggest property in the city.
New York, Chicago, San Francisco and Southern California are areas where we'll be expanding in the next 12 months. And when we're looking at these new areas, we know that consultants don't want to be where the corporate headquarters are, especially if it's in an office park. They want to be downtown, and they want to be near public transportation. We are constantly monitoring our guest satisfaction.
We already have worked with our furniture partners to upgrade all of our furnishings, and we're moving to a more modern design, including LCD TVs in all the rooms. That's what I have at home, and when I travel, I expect nothing less.